Get rewarded for making healthy lifestyle choices
As well as market-leading health and life cover, giving you peace of mind, Vitality helps you understand your health, gives you access to discounts to make it easier to get active and rewards you for making these healthy lifestyle choices: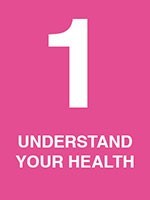 Vitality gives you access to a range of half-price health screens and Vitality Healthchecks. These checks are designed to help you understand your health, monitor your progress and motivate you to stay healthy.
Vitality members get 50% discount on flexible individual monthly gym membership fees at Virgin Active Health Clubs (a joining fee will apply). This offer does not apply to Chiswick Riverside Virgin Active club.
One trip to the gym is worth 10 Vitality points, enough to unlock a cinema ticket and a hot drink at Starbucks.
Vitality also allows you to track your activity for less, by giving you 50% discount on Fitbug, Garmin, or Polar devices (subject to one per policy, per lifetime­)
We all need a little extra motivation sometimes. That's why Vitality rewards you for getting active with rewards like weekly cinema tickets at Cineworld and Vue cinemas, free coffee at Starbucks, and free music from iTunes.
In addition, because you might want to relax after all that activity, you could also get 75% off a health break at a Champneys country spa or 25% off treatments at a Champneys town spa.
WHAT ARE YOU WAITING FOR?
Contact us to find out more on 0161 393 8469 or email us at [email protected]. Please quote the promo code 'AW'. You could also check out our website at lifetimerewards.co.uk.