Former Race Walking Association president was part of Britain's 'golden quartet' at the 1964 Tokyo Games
Ken Matthews, who won Olympic and European 20km race walk titles for Great Britain in the 1960s, has died at the age of 84.
Part of Britain's 'golden quartet' at the 1964 Tokyo Games, Matthews' winning margin of 99 seconds is still a record in the men's Olympic event and his time of 1:29:34 saw him break the Olympic record.
Two years earlier Matthews had won the European title in Belgrade and he also secured success in the first two finals of the Lugano Trophy in 1961 and 1963, leading Britain to victory.
At the 1960 Olympics in Rome, where he had led the race, he was forced to drop out after suffering the after effects of flu and struggling in the heat.
A loyal member of Royal Sutton Coldfield Walking Club, Matthews was president of the Race Walking Association in London 2012 Olympic year. His 20km race walk best of 88:15 places him in the top 30 on the UK all-time list.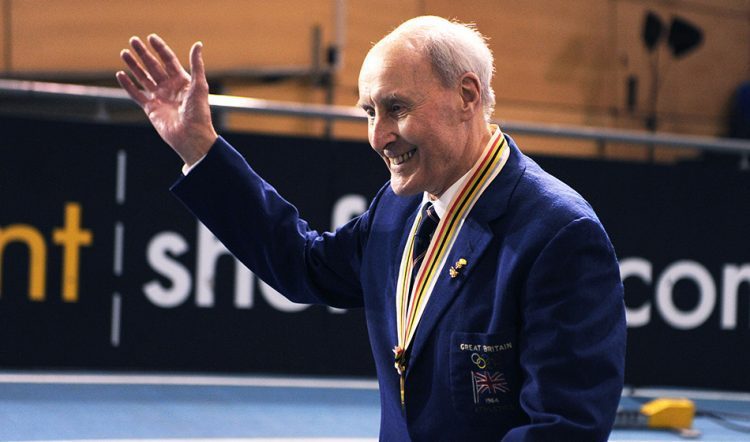 Matthews, who was an electrical maintenance engineer, started his race walk career as an 18-year-old, following in the footsteps of his father, Joe, who was a founding member of the Royal Sutton Coldfield Walking Club.
He went on to win 17 national titles, as well as secure his Olympic and European success, and between 1964 to 1971 he held every British record from 5 miles to 2 hours, including a 10-mile world best of 69:40.6.
His fellow 1964 champions Ann Packer, Mary Rand and Lynn Davies each received MBEs following their Olympic success but Matthews missed out. Following a public campaign, led by the Race Walking Association, Matthews finally received his own recognition and became an MBE in 1977.
He was inducted into the England Athletics Hall of Fame in 2011.
Matthews' funeral will take place on Monday July 1 at 1pm in Wrexham Methodist Church, 37 Regent Street, Wrexham, Wales.  LL11 1RY.
Following the service there will be a private family burial. Afterwards the family will return to the Methodist Church for a post service gathering with refreshments.
» With information from Mel Watman