Ever wondered how quick or slow your local parkrun course is? Here are some stats to help
Parkrunners will be flooding down to Victoria Dock and Hackney Marshes in search of a Saturday morning PB after statistics revealed they are the fastest parkrun courses in the country.
Tim Grose, a statistician and keen runner, applied the same 'SSS' (standard scratch score) process that is used for RunBritain's handicap system in order to find the fastest and slowest of the nation's 580 parkruns that took place during 2018.
Using data from parkrun performances in the last 12 months, the Victoria Dock and Hackney Marshes events in London were deemed the quickest courses, closely followed by Worthing in Sussex, Pegwell Bay in Kent and the Eden Project in Cornwall.
The toughest courses are judged to be Woolacombe Dunes in Devon, Churchfields Farm in Worcestershire and Whinlatter Forest in Cumbria.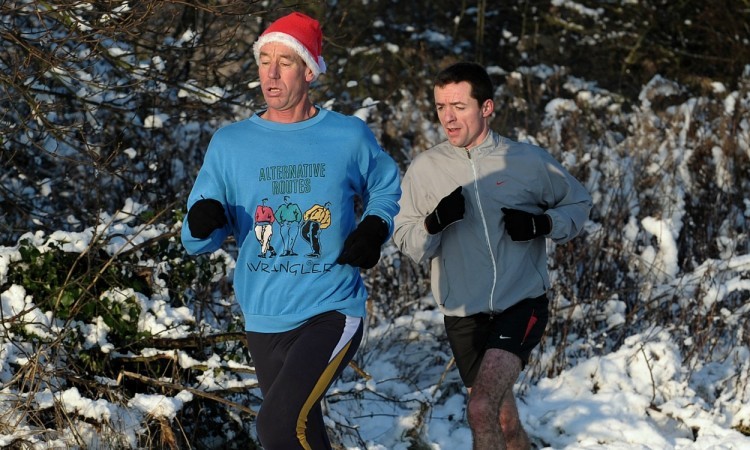 The fast or slow nature of the courses are based on the difficulty of the terrain or perhaps simply that the course is not quite 5km or maybe a little longer than the advertised distance.
The Woolacombe Dunes event, for example, describes its course as "one continuous lap on a mixture of stone tracks, sand dunes and beach. This unique parkrun takes in stunning views of Woolacombe bay and beyond".
This is not the first time such a list has been compiled either. Twelve months ago, when fewer parkruns existed, the event at Worcester Pitchcroft topped the list as the quickest course followed by Swansea Bay and Stratford-upon-Avon with Flatts Lane in Middlesbrough deemed the slowest.
Top 10 fastest parkrun courses…
Venue and average SSS (standard scratch score)
1 Victoria Dock 0.87; 2 Hackney Marshes 0.92; 3 Worthing 1.05; 4 Pegwell Bay 1.15; 5 Eden Project 1.16; 6 Dulwich 1.16; 7 Heslington 1.16; 8 Aberbeeg 1.17; 9 Long Eaton 1.18; 11 Stretford 1.24; 12 Burgess 1.24; 13 Swansea Bay 1.24; 14 Worcester Pitchcroft 1.26; 15 Southport 1.29; 16 Victoria 1.32; 17 Rickmansworth 1.33; 18 Hove Promenade 1.34; 19 Stratford-upon-Avon 1.35; 20 Riverside 1.35; 21 MUSA Cookstown 1.36; 22 Exmouth 1.36; 23 The Wammy 1.37; 24 Great Denham 1.39; 25 Raphael 1.40; 26 Gunnersbury 1.42; 27 South Manchester 1.44; 28 Wolverhampton 1.45; 29 Catterick 1.47; 30 Hastings 1.49; 31 St Andrews 1.51; 32 Rother Valley 1.52; 33 Penrose 1.52; 34 Belfast Victoria 1.53; 35 Hull 1.54; 36 Kings Lynn 1.54; 37 Southwark 1.54; 38 Poole 1.55; 39 Ellenbrook Fields 1.56; 40 Huddersfield 1.57; 41 Bushy Park 1.58; 42 Bakewell 1.61; 43 Brueton 1.61; 44 Aberystwyth 1.61; 45 Woodley 1.62; 46 Severn Bridge 1.62; 47 Albert 1.62; 48 Peterborough 1.62; 49 Northala Fields 1.62; 50 Telford 1.62
And the toughest…
1 Woolacombe Dunes 6.00; 2 Churchfields Farm 6.00; 3 Whinlatter Forest 6.00; 4 Mount Edgcumbe 5.77; 5 Watergrove 5.72; 6 Drumchapel 5.60; 7 Bevendean Down 5.56; 8 Chadderton Hall 5.50; 9 Flatts Lane 5.47; 10 Wepre 5.38; 11 Lanark Moor 5.33; 12 Parke 5.30; 13 Lanhydrock 5.27; 14 Windy Nook 5.25; 15 Lyme Park 5.17; 16 Cuerden Valley 5.07; 17 Tring 5.02; 18 Lullingstone 4.99; 19 Somerdale Pavilion 4.97; 20 Hadleigh 4.93
» Thanks to Tim Grose from Athletics Data/Power of 10/RunBritain for statistics
» This story originally appeared in the January 31 issue of AW magazine