George Mills has inherited the athleticism that earned his dad, Danny, a career in professional football and an England call-up, writes Mike Henson
Sir Alex and Darren Ferguson. Johan and Jordi Cruyff. Peter and Kasper Schmeichel. Father-son footballing dynasties are nothing new. But something rarer is happening in the Mills household. While Danny, 41, is known for his career as an up-and-at-em full-back, with spells at Leeds and Manchester City and 19 England caps to his name, his eldest son is forging his own path.
George, 19, was one of 21 young athletes inducted into British Athletics Futures Academy programme in January.
After winning European Youth (under-18) Championships gold over 800m in 2016, his development is now being fast-tracked with the hope that this sort of achievement will be reproduced at senior level.
Here Danny and George explain how top-level sport has survived the generation gap.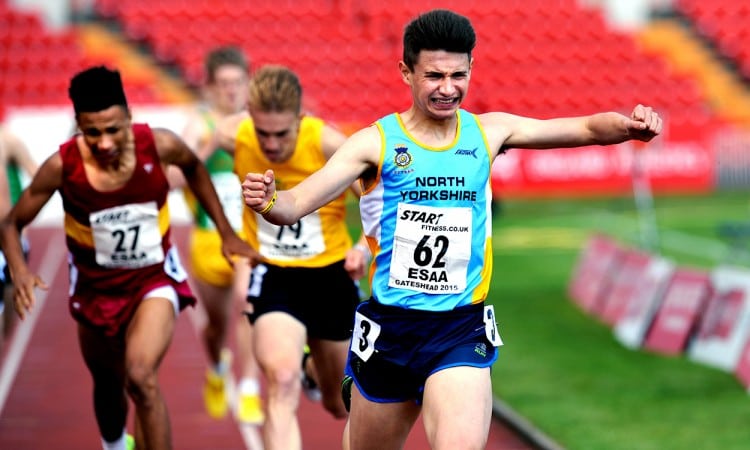 THE EARLY DAYS
George: "I was always aware of my dad being a footballer as I grew up. There was always that routine of Dad going off to training in the morning and then coming back in the afternoon.
"The bit I can remember the most is when he was playing at Manchester City, toward the end of his career. I was getting a little bit older and more interested.
"We used to watch tapes or DVDs of games, the 2002 World Cup particularly, where Dad played all of England's games.
"It definitely inspired me rather than intimidated me. I saw what being a professional sportsperson involved and thought it looked really cool."
Danny: "George was a good footballer at a young age, he stood out locally and was at Middlesbrough Academy for a bit, but was never quite going to make that grade.
"It is great that I have been through that system, and know all the pitfalls. I understand that it is a numbers game that so few make it to the top tier. I could manage those expectations.
"I still tell George now – look, it might not work out. That is my default."
George: "I started playing football when I was four or five and stopped when I was about 15. That was my first sport and I tried as hard as I could to make it. I just wasn't good enough.
"I got into running through school, won some local races, started to progress and I wouldn't change it now.
"I didn't fall out of love with football at all. I still love it and I watch pretty much all the games that are on. I am a really big Chelsea fan, I was bought a Chelsea kit when I was three or four because blue was my favourite colour and I have stuck with them all the way through.
"I don't know what my dad makes of it!"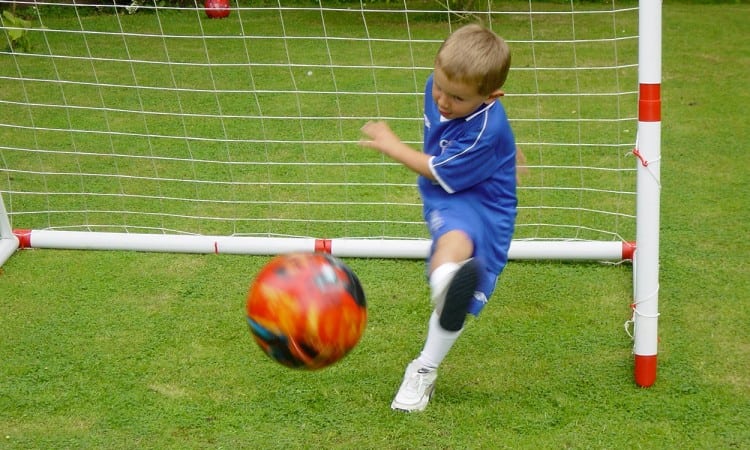 'WORK HARD' – THE FAMILY MOTTO
George: "I never felt pushed. Instead it was more like I had been taught from a young age if you are going to do anything, put 100% into it or it is a waste of time.
Danny: "When I hear George say he wants to go to the Olympics and win a gold, I will tell him what he has to do to achieve it.
"I have seen very talented players just disappear because their attitude wasn't right or the hunger wasn't there.
"I tell my kids – you have the talent, now you have to work harder than anyone else, make more sacrifices than anyone else.
"I have never criticised them for their talent, but I have come down hard on them if I don't think they have worked hard enough.
"It means you have to be very different as a child and that can have consequences as a child, if you don't have a strong personality."
George: "I think we are pretty similar. We are both hard-working, resilient. He was a bit of no-nonsense player and I try and replicate that on the track, really getting locked on, focusing on my warm-up and leaving it all out on the track."
Danny: "He has a lot of the attributes that I had; single-mindedness, determination, hatred of losing, being prepared to push himself to the limit.
"Mentally I probably know him better than anyone else. I can guess his emotions almost as quickly as he feels it himself.
"In football there is always someone to blame."
George: "I always got a bit frustrated in team sports if someone made a mistake and let the rest down. Athletics is just down to you. I really like that. If something goes wrong, the blame is all yours, if something goes great then all the praise is yours too."
Danny: "From the outside looking in, athletes are far more respectful of each other's talents.
"In football there is someone else to blame, there is the referee, the bobble, the pitch, the manager, the formation, the wind. There is much more of an excuse culture.
"In athletics, if someone finishes in front of you it is probably because they have worked harder than you and made more sacrifices.
"There is a much nicer atmosphere, a community feel compared to football."
George: "Although it is an individual sport, you are in a team environment until you are standing on the line.
"I have joined a training group down in Brighton with a coach called Jon Bigg, with the likes of Charlie Grice, Elliot Giles, Kyle Langford, and there is a great environment. Everyone is really supportive."
» This interview was first published in the May 3 issue of AW