Drumroll, please! The results are in and here are the athletes who have impressed AW readers the most this year
From Jessica Ennis-Hill's winning return on the global stage and Usain Bolt's world triple to Greg Rutherford's grand slam completion and Dina Asher-Smith's record-breaking achievements – these moments and many more will have been among those which helped to decide the winners of this year's AW Readers' Choice Awards.
Rather than simply highlighting the athletes that the AW team believe to have most impressed this year, we wanted you, our readers, to have your say.
The votes from our online poll have been counted and here we reveal the top three in each category. While there is no real hardware up for grabs, we are sure that gaining such recognition from fans must be more than reward enough.
For the full results breakdown and more on the achievements of the winners this year see the December 10 edition of AW magazine, which is available to order here or read digitally here.
INTERNATIONAL MALE
After finishing as runner up to Mo Farah in 2011 and 2013 and then third behind the Briton in 2012, Usain Bolt is this time victorious in a year which saw him claim his third world triple in Beijing.
Usain Bolt 31.1%
Mo Farah 20.4%
Ashton Eaton 16.8%
INTERNATIONAL FEMALE
Jessica Ennis-Hill won this award after her Olympic triumph in 2012 and having claimed her second world heptathlon title just 13 months after the birth of her first child and following an injury-interrupted build-up, she was clear favourite again.
Jessica Ennis-Hill 38.9%
Dafne Schippers 27.1%
Genzebe Dibaba 15.7%
BRITISH MALE
He might have just missed out on a place on the podium in the international male category, but the fact that the Milton Keynes-based athlete topped it at the World Championships, adding his gold in Beijing to the long jump titles he had won at the Olympics, European Championships and Commonwealth Games over the past three years, undoubtably helped Greg Rutherford on his way to winning the British male category.
Greg Rutherford 40.9%
Mo Farah 31.8%
Nick Miller 12.1%
BRITISH FEMALE
With a number of stand-out performances by athletes in this category in 2015, it was again world champion Jessica Ennis-Hill, also the winner of the international female category, who came out on top ahead of British 100m and 200m record-breaker Dina Asher-Smith.
Jessica Ennis-Hill 45.9%
Dina Asher-Smith 31.7%
Sophie Hitchon 6.8%
BRITISH JUNIOR MALE
Just like at the British Championships and European junior champs, Kyle Langford saw off his rivals for victory in this category with 34.8% of the vote.
Kyle Langford 34.8%
Alex George 12.1%
Taylor Campbell 11.7%
BRITISH JUNIOR FEMALE
AW readers recognised the impressive achievements of Morgan Lake in 2015, as the multi-eventer equalled her own British junior high jump record of 1.94m both indoors and out, won the European junior high jump title and finished ninth in the European indoor pentathlon, where she broke the British under-20 record and set a world age 17 best.
Morgan Lake 28.3%
Bobby Clay 24.0%
Catherine Reid 18.3%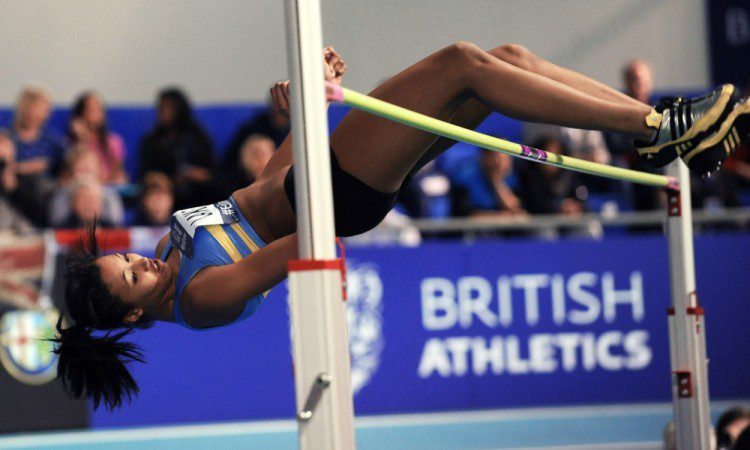 BRITISH MALE PARA-ATHLETE
He might not have demonstrated his usual dominance on the track in Doha after suffering illness during the IPC Athletics World Championships, but T54 1500m silver medallist David Weir clocked a British record-breaking time when winning the Berlin Marathon and had further road race wins in Lisbon, Newcastle, Manchester and Silverstone in 2015.
David Weir 38.4%
Richard Whitehead 20.7%
Aled Davies 17.7%
BRITISH FEMALE PARA-ATHLETE
After doing the double in Christchurch, London, Lyon and Swansea, Hannah Cockroft went one better in Doha, securing a T34 100m, 400m and 800m triple, while she also clocked 30.51 and 59.42 to break her own 200m and 400m world records.
Hannah Cockroft 55.3%
Sophie Hahn 18.3%
Georgina Hermitage 9.8%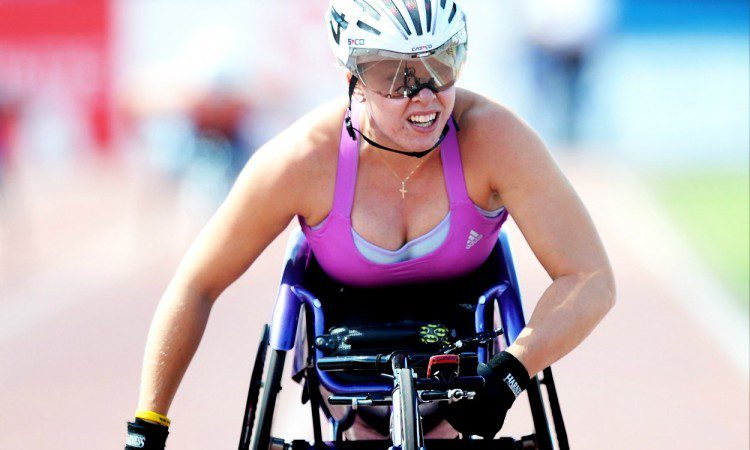 BRITISH BREAKTHROUGH
Times of 7.08 for 60m, 10.99 for 100m and 22.07 for 200m all while still a teenager … need we say more? Dina Asher-Smith was the huge favourite in the British breakthrough category.
Dina Asher-Smith 49.6%
Laura Muir 16.0%
Nick Miller 13.6%
BRITISH VETERAN
It might have been a quieter year for Jo Pavey but the 42-year-old still set a world over-40 10-mile best at the Great South Run, a UK over-40 half-marathon best at the Great Scottish Run and ran 32:56 for 10km when regaining the British road title.
Jo Pavey 59.6%
Anthony Whiteman 10.5%
Diane Norman 10.5%
» Check out the full four-page Readers' Choice Awards coverage in the December 10 edition of AW magazine, which is available to order here or read digitally here