The British 400m record-holder turned TV and in-field presenter tells Jessica Whittington about the power of the mind and why it's important to treat others how you would wish to be treated
My mind was probably one of my strongest tools as an athlete. My mental strength now isn't as strong as it was. I don't need it to be. There are certainly days where I can't be bothered to go training and my mates will knock on my door and I'll say I'm not feeling like it. But I'll go for a five-mile run and come home feeling brilliant.
The hardest thing being an athlete is that you will get injured. It doesn't matter who you are, unless you're so lucky – your body will let you down and you'll break. I think it's just trying to deal with that and try and be focused that you will get back.
The worst bit for me, when I was an injured athlete, was watching other people run. You might watch the AAA on TV and see people winning the 400m in times which you used to jog. It's important to keep your eye on the prize and set new, realistic, small goals to try to get back.
For me, I never did get back, I had so many injuries I had to quit. But for any athlete the hardest thing is managing expectations and dealing with all the injuries, because it is tough.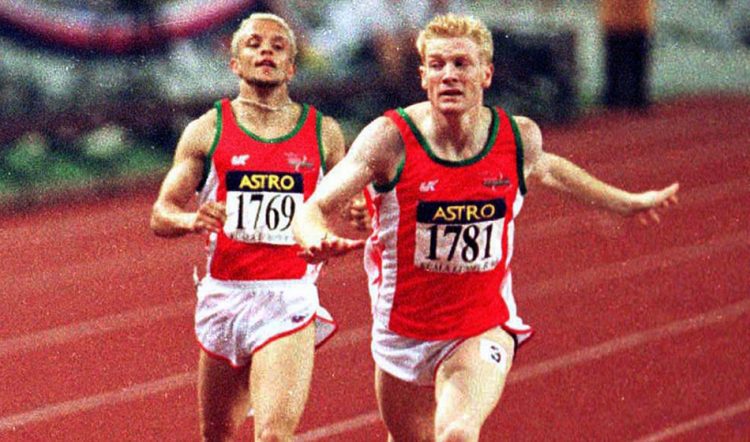 In athletics, there is life after sport and there has to be, but you don't think that when you're in it. For any athlete reading this now who has got an injury, their life is over because in their eyes it's all they want to do, and rightly so because you do what you love. But you will get over it and you will do something else within your life and you will move on to better things. But when you're in that little bubble it's very hard to see outside that and I think the worst thing is, you don't think other people understand. You bite everyone's heads off because you think they don't understand, but they just want what's best for you.
I think you've got to really plan for your future. However boring it sounds, unless you are a Mo Farah or a Jess Ennis-Hill and you're going to make enough money so you don't have to do anything for the rest of your life, it's probably not going to happen. You have to really focus and have a second plan, a second career.
To be an athlete you have to be very selfish. But don't forget how many sacrifices other people make for you as well. I think sometimes people lose sight of that.
Treat others how you want to be treated yourself. Be nice to people around you. Just because you might have the biggest jovial joker in the training group and you think, 'he's going to be all right, he's full of energy' – inside, he might not be.
Check on people, make sure they are all right. Talk and listen.
» A version of this interview was first published in the October 4 edition of AW magazine, where Iwan Thomas shares his experience of taking part in an 'ASICS Blackout Track' experiment, designed to test the hypothesis that psychological factors have a significant effect on endurance performance. Read more in the digital edition of AW, available here