Talented 400m hurdler Joe Fuggle has created the 'theathleteplace' and he explains how it can help athletes struggling with problems
Glancing at some of Joe Fuggle's performances as he came through the junior ranks, the simple conclusion would be that he had little to worry about. Competing for Tonbridge at the time, topped the UK rankings as an under-17 in 2015 and again the following season in his first season as an under-20. He won back-to-back English Schools titles. He donned the GB kit at the Loughborough International in 2017, going head-to-head with established athletes like Jack Green and Seb Rodger. In short, Fuggle was at the top of his game and loving every minute of it.
When the races roll round and the international selections rack up, continuous progression can almost feel inevitable. As the seasons went by, Fuggle's performances did in fact continue to improve as he moved to study at Loughborough University – he's set personal bests in the 400m hurdles every season since he started competing in the event in 2014.
But there is always a human behind the athlete. Despite continuing to lower his times year-on-year, Fuggle ended 2019 approaching a nadir. He started to sense an imbalance as he marginalised the parts of his life that had once complemented a lifestyle of intensive training and competition. Despite a strong winter, Fuggle was burnt out. This is where theathleteplace comes in.
"I feel like I've been through a lot in athletics," Fuggle says. "When I was going through athlete burnout, I felt like I'd lost my love for the sport and that there wasn't anything left for me anymore. Athletics started to feel like a really lonely place where I was struggling to speak to people because they didn't understand the situation I was in."
As he struggled to come to terms with why he felt like turning his back on the sport, Fuggle did not know where – or who – to turn to. Since leaving competitive athletics behind for now, he has set up a website called theathleteplace, which was precisely what he needed himself as he grappled with athlete burnout.
When I ask him what theathleteplace actually is, Fuggle explains its purpose: "It's a platform where people who are going through all kinds of occurrences in sports can go to seek support where they feel safe, where they'll be understood.
"It's about creating a community where people can support one another via peer-to-peer help – where people actually understand where you're coming from. When you're struggling with something, you want to speak to someone who's been there, who knows exactly what you're talking about."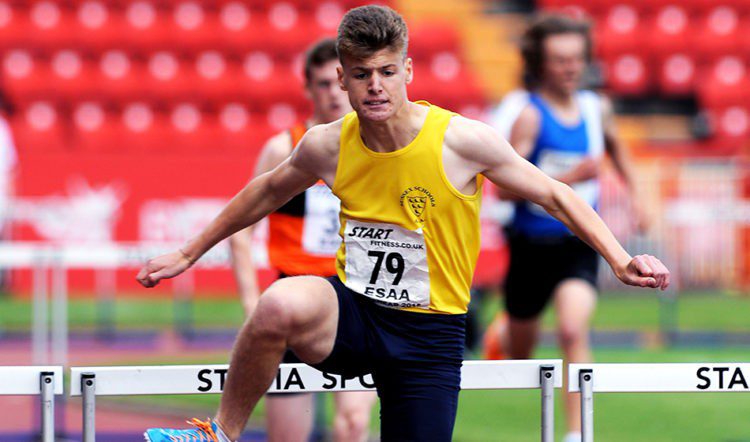 It is therefore more than just another blog or forum. Not only does it offer athletes the chance to discuss – either confidentially or openly – problems concerning athletics, it contains a bank of posts from high-profile athletes on their own experiences and the barriers they have had to overcome during their careers.
In a sport where hiding places are scarce, pressure is high and margins narrow, Fuggle believes athletes need a place they can turn to when things get too much. And in 2020, where mental wellbeing is more prominent than it has ever been, it's an ideal time for theathleteplace to have formed.
"I think theathleteplace, or something similar, has been needed for a long, long time," Fuggle continues. "The issues that come with sport – overtraining, burnout, body confidence and so on – are not going to go away any time soon unless there are ways of going about fixing them or adapting to them."
But Fuggle points out that if athletes need professional support then that is what takes priority. "Theathleteplace is by no means a replacement for professional help," he adds. "Professional help is so important for people to make use of – but theathleteplace can be the first step people can use to make the jump, acknowledge that progress can be made and that there are people who can help them. Step one is theathleteplace. Step two is the professional advice."
The involvement of other athletes is also crucial – Martyn Rooney, Jack Green, Conrad Williams and Jessica Tappin have all made contributions. Fuggle says their stories show that athletes of any ability, at any stage in their career, can offer advice on negotiating problems.
"In the 'stories' section, athletes themselves can write articles first-hand and in the first-person about their own experiences in relation to the sport. There are a lot of interviews with athletes out there in the media, but if they come directly from the athlete first-hand, you can resonate with it a lot more when you're reading it."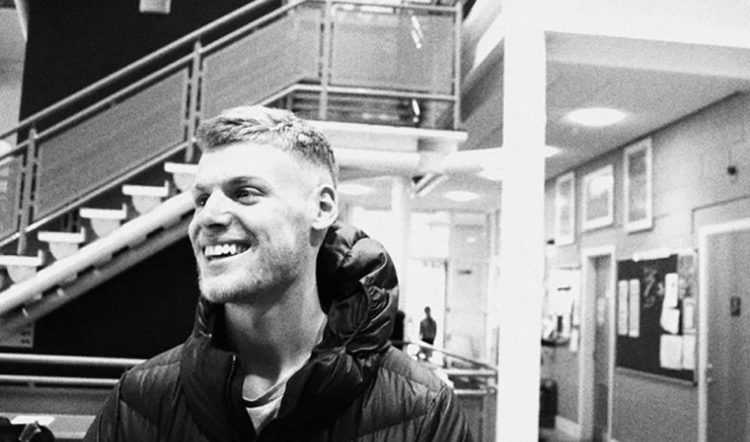 Had theathleteplace been around only a few years ago, however, would Fuggle's career have been different – and in what way? When he answers this, there is no hesitation. He maintains that it would have been a 'gamechanger'.
"When you're going through a difficult phase in life, it's easy to feel that you're going through it alone and can't talk to people about it," he says. "You're worried they won't understand.
"This is something that could've helped me, without a doubt," he adds. "If theathleteplace can go on to help athletes and people in other sports who are going through their own issues, then that would be fantastic."
» For more on the latest athletics news, athletics events coverage and athletics updates, check out the AW homepage and our social media channels on Twitter, Facebook and Instagram