Pro:Direct Running offering opportunity to test, win or buy Vaporfly NEXT% at the Night of the 10,000m PBs
There is plenty to see and do at the Highgate Harriers Night of the 10,000m PBs on Saturday (July 6) and it is not just about top-quality 25-lap track racing.
AW has a stand at the meeting where we will be selling our latest magazine. There is a question and answer session at 6pm with Liz McColgan, Andy Vernon and Bram Som, while the day also includes inter-schools relays and a Strava-sponsored mile.
Over at the Pro:Direct Running stand, meanwhile, there is the chance to test out and buy the Nike ZoomX Vaporfly NEXT% ahead of its official retail sale launch. You can also win a pair if you clock the fastest time on the night on a treadmill, or you can enter a draw to win a pair via a lottery.
In addition, Pro:Direct Running has organised a competition to win a trip to a Nike shoe launch event in St Moritz, Switzerland, at the end of this month where British elite athletes will be training at altitude ahead of the IAAF World Championships in Doha.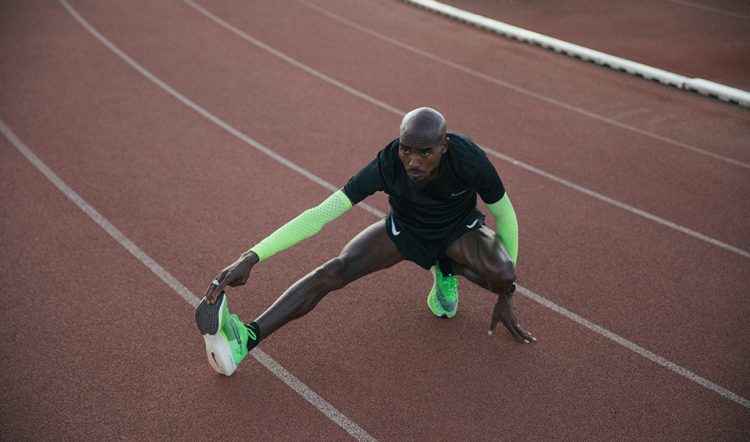 Nike ZoomX Vaporfly NEXT% costs £239.95 and was launched on the eve of the Virgin Money London Marathon in April. There, the shoe was worn by world record-holder Eliud Kipchoge and Britain's Mo Farah, among others, with many club runners across the country keen to get their feet in a pair in the hope it will propel them to a PB.
We reviewed the shoe in April here and it features a new bright green or 'phantom glow' colour pattern with 15% more ZoomX foam in the midsole than its previous incarnation, together with a lighter upper made out of 'Vaporweave' plus, of course, the carbon fibre plate that gives the shoe its spring. With comfort in mind, laces are offset to the side to reduce pressure on the top of the foot and there is more padding to protect the Achilles.
Pop down to the Parliament Hill track next to Hampstead Heath on Saturday to watch the 10,000m races and test out the shoe and maybe buy or try to win a pair via Pro:Direct Running.
» See AW's preview to the Night of the 10,000m PBs here. Look out for our online coverage on Saturday and in-depth magazine reports in the July 11 issue of the magazine