The GB international ultra runner ran the length of Britain in 12 days, 30 minutes and 14 seconds
Carla Molinaro has broken the women's record for Land's End to John O'Groats, running the length of Britain in just 12 days, 30 minutes and 14 seconds.
The GB international ultra runner started her 874-mile journey on Thursday July 16 when she left Land's End in western Cornwall. She arrived at John O'Groats in the far north of Scotland on Tuesday July 28, with her time beating the previous world record of 12 days, 11 hours, 6 minutes and 7 seconds which had been set by Sharon Gayter last year.
READ MORE: Sharon Gayter breaks JOGLE record
Gayter had recorded her record travelling the opposite route, from John O'Groats to Land's End, and was among those supporting Molinaro during her own challenge, joining her for part of the journey through Cumbria.
"That was the hardest thing I've ever had to do in my life but battling the brutal winds and rain for 24 hours and trying to stay awake all night made finishing this morning bloody worth it!" Molinaro said on completing her challenge, which required her to cover over 70 miles per day.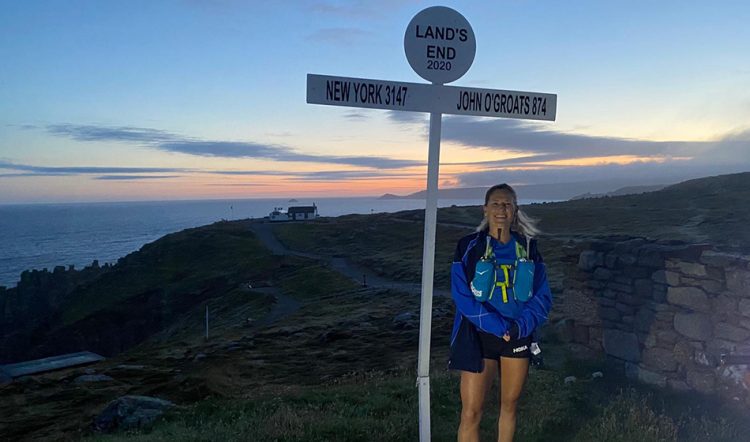 In a video posted on Instagram in which she gave thanks to her support team, the 36-year-old added: "It hasn't quite sunk in yet that I managed to run from Land's End to John O'Groats but it should because my ankles are very sore!"
Ahead of the record attempt, the HOKA ONE ONE athlete had said: "I have always been a runner in some way, shape or form. When I started running at a club at the age of 15 the idea of running a marathon was crazy, I never thought I would do one as it was so far. But 15 years later, after building up the distances over the years, I did my first marathon (in an Ironman) and from then I got hooked on the long stuff.
"When lockdown kicked in, I started to run up and down my driveway. This made me start to daydream about going on a running adventure. LEJOG popped into my head and it stuck there so I started to plan to run the length of the UK and decided to try and break the world record at the same time."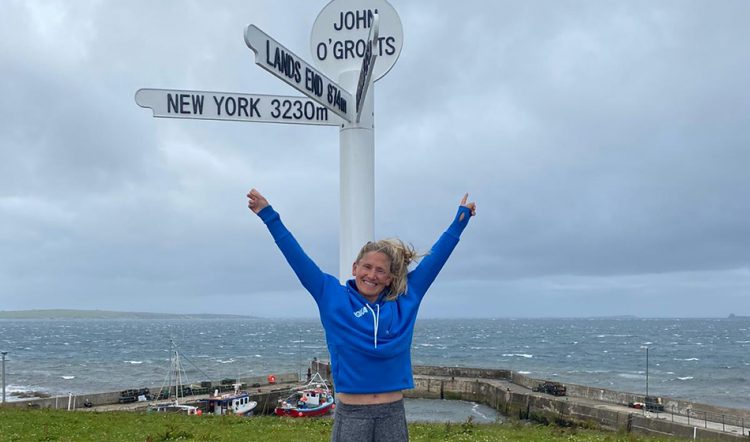 During her ultra running career so far, Molinaro's achievements have included representing Great Britain at the 100km World Championships, clocking 8:23:45 for the distance in 2018. That same year she ran 6:50:31 to place ninth in the women's race at the Comrades Marathon and if that wasn't challenge enough, she was also part of a six-strong group which first ran from Cape Town to the start of the Comrades race – 90km a day – over 20 days.
More about Molinaro's LEJOG journey can be found on her Instagram feed.
» For more on the latest athletics news, athletics events coverage and athletics updates, check out the AW homepage and our social media channels on Twitter, Facebook and Instagram