AW promotion: Coach Gary Herrington talks through some of the key points in hammer selection
Choosing the right implement in the throws disciplines can be a nightmare. Let's be honest, we're all initially attracted by the paintwork, and surely paying more will get you better equipment, right?.. Wrong. Throwing the wrong discus, shot, hammer or javelin can knock metres off your result, and at worst can result in injury.
So how are you supposed to know the difference between the many choices, especially when the product descriptions all say 'this is a precision engineered implement and when thrown correctly can add x% to your distance'. Of course the answer is complex, personal and largely down to experience. Equipment supplier Neuff Athletic has been working with some of the top UK coaches to shed some light on the conundrum.
READ MORE: How to choose the right discus

READ MORE: How to choose the right shot put

READ MORE: How to choose the right javelin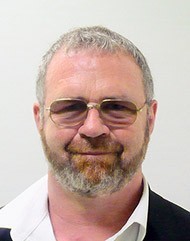 In the third article of a four-part series, here Gary Herrington, who is a former UKA national coach for discus and current England Athletics Talent Event Lead for hammer, talks all things hammer.
Herrington explains that there are four key elements to selecting the correct equipment for throwing the hammer: the handle, the wire, the head and a glove or other hand/finger covering.
Handle
The handle of a hammer must be of a uniform and roughly triangular shape so that it cannot extend unduly during the turns prior to release. Selecting a good handle is important and you may choose one with either a flat or slightly curved grip depending on what feels most comfortable to you.
Handles come in differing widths so it is well worth ensuring you can get both hands onto the grip comfortably, as any pinching around the edges will almost certainly lead to blistering or abrasions of your fingers during the throw.
Glove
The glove fits on your non-dominant hand (left hand for right-handed throwers and right for left-handed throwers) and is there to take a lot of the pressure of the grip through your fingers. Choose a glove that feels comfortable but which still allows you to feel the grip when throwing, as this is an important feedback process that allows for the best development of technique.
Gloves come in different sizes so make sure you can get your hand in, but don't use a glove that is loose as this is potentially dangerous if it slips off and you lose grip during the throw.
The material of the glove will also affect how comfortable it feels, with different thicknesses of leather available from different makes. Again, it is really personal choice as to what feels most comfortable whilst allowing enough 'feel' for the implement.
Head
The head of the hammer can be obtained in different materials and in different diameters with the key feature being the diameter because this has the greatest potential impact on distance thrown.
Whilst the smaller diameter heads do offer slightly reduced air resistance they are more important because using them allows for a longer wire to be used which, in turn, increases the speed of the centre of mass of the head for any given speed of rotation and that results in longer throws!
There are maximum and minimum limits for the head diameter and the overall length of the hammer so you must choose an appropriate mixture of wire length and head diameter to ensure you don't exceed the maximum overall length. Because the smaller diameter heads are often made out of higher quality materials these are often more expensive so it may depend on how far you are throwing as to how much you wish to invest in buying a smaller head for your implement weight.
Similar to shot selection, the choice of painted or polished is personal preference, but remember it will only be shiny or painted for a short while before it scuffs and chips.
Wire
The wire is a frequently ignored element of the hammer overall but, as explained above, it is essential that your wire is matched to the head so that the overall length of the hammer is as long as it can legally be for your competitions. It worth considering the quality of steel used too and the weight that might add to your hammer overall.
It is the combined weight of head, wire and handle that is measured before competition. Lighter wires again allow for more weight in the head and greater distance but these wires are often softer and can become unusable quickly if frequently thrown into the cage. Stiffer and heavier wires tend to last longer, cost less and they have less impact on shorter throws so these are often preferred for novice throwers.
So remember to choose what's comfortable for you but always be mindful that, for any given length, hammers with smaller heads and longer wires do go further but also usually cost more.
Do you need help choosing the right discus, javelin, hammer or shot?
Ultimately, to choose the right throwing equipment, you need advice from your coach and the chance to try a few different implements. Not everyone is lucky enough to have access to a good coach, so the authors of this four-part series – coaches Stuart Carlaw, Paul Wilson, Gary Herrington and David Turner – have agreed to help you with your decisions by offering video consultations. Take a video of you throwing your current implement and answer a few questions about your training and one of these expert coaches will review your throw and suggest 2-3 implements, along with reasons, to help you spend your money wisely.
Visit bit.ly/ThrowsCoach to take advantage of this fantastic offer.
Also, feel free to drop by and try the feel of different implements if you are in the South West. Neuff are able to host customers by appointment in a clean, socially-distanced manner. Contact [email protected] for more information.
» Click here to learn more about equipment supplier Neuff, which is continuing a long line of service to aspiring athletes
» For more on the latest athletics news, athletics events coverage and athletics updates, check out the AW homepage and our social media channels on Twitter, Facebook and Instagram