AW promotion: Secure a strong start to your running journey by taking out a Simplyhealth Active Plan
Simplyhealth Great North Run ballot results are revealed on Friday and whether you're lucky enough to take part in the iconic half-marathon or another running challenge, taking out an Active Plan is a great place to start your training.
From muscle, joint and podiatry care to 24/7 GP and counselling services, Simplyhealth's monthly fitness cover is designed to help you prevent injury and maintain momentum.
By getting the right treatment at the right time you can speed up your recovery process and reap the rewards of a fitter, healthier you.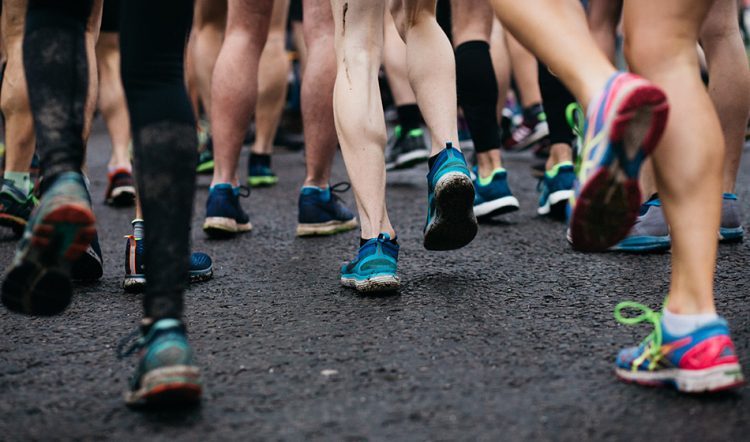 Analysis from Diabetes UK, the official charity partner of the Simplyhealth Great Run Series 2019, shows there are almost 3.7 million people who have been diagnosed with the condition in the UK and if nothing changes, they estimate more than 5 million people will have diabetes in the UK by 2025.¹
Diabetes is a serious condition where the blood glucose level is too high because the body does not produce a hormone called insulin, or the insulin it produces does not work properly. If blood glucose levels are high for long periods of time, this can damage the nerves and circulation especially in the feet and hands.
Whether you're living with diabetes or not it's important to regularly check your feet and keep them in the best condition possible to achieve your goals.
With an Active Plan you can see a podiatrist for:
» Foot complaints and tidying: black toenails, blisters, corns, hard skin
» Lower limb injuries: shin splints, plantar fasciitis, Achilles tendonitis
» Unbiased gait analysis: to understand the biomechanics of your feet when buying a new pair of trainers
Or call 0330 102 5462 (Mon to Fri: 9am to 8pm, Sat: 9am to 2pm)