British 1500m record-holder and vet student Laura Muir is enjoying two very different types of training
Laura Muir has found that her outstanding year on the track means she is beginning to stand out off it, too.
At the end of a season which saw her break the 1500m British record twice, become an Olympian and finish top of the Diamond League, she dived straight back into her other passion – studying for her veterinary degree.
The 23-year-old Scot has just finished a two-week placement with the Dogs Trust in Darlington, honing the practical skills that form a key part of her training.
She thrives on getting to meet so many owners and animals but, as her sporting profile continues to grow, it turns out that the topic of conversation during consultations does not always revolve around the health of the pets.
"I've worked at my local vet practice a few times and I've got my name badge on my scrub top saying 'Laura Muir, veterinary student' and some people have clocked on," she says. "I've had to take it off a few times because we weren't getting any of the consultations done. It was quite funny.
"I've had a lot of support from the vet community. It's been really good."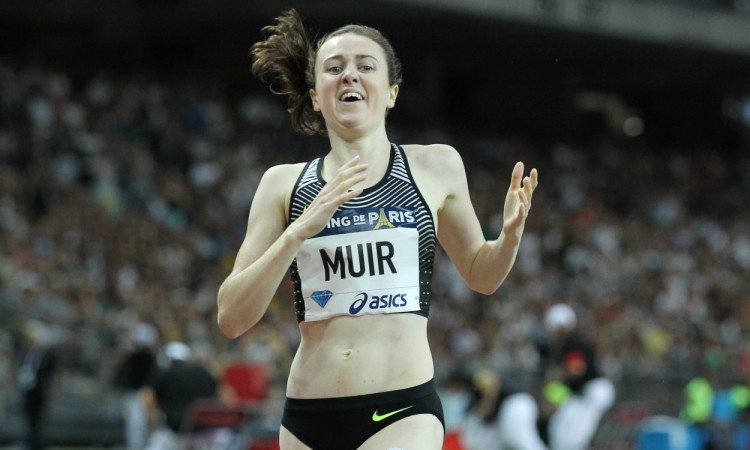 There has been no shortage of attention from her growing band of admirers when it comes to the day job, either.
"I noticed a big difference at the City Games in Newcastle," says Muir. "I couldn't believe the reception I got there. I couldn't move without people recognising me and wanting photos and autographs and stuff. A few races I've done this year have got a lot of recognition, which has been really nice, and I think I've kind of made quite a big stamp on worldwide athletics. I'm getting recognised in other countries, too, so I'm getting there!
"At some points it can be overwhelming – I remember I was trying to warm up and it was difficult because you almost had people coming at you as you were doing strides but it's nice that people are recognising me. They are recognising me because I'm doing well at what I do."
» See the September 29 edition of AW magazine for more from our interview with Laura Muir. With thanks to the Dogs Trust www.dogstrust.org.uk