Sprint hurdler, who has progressed to European semi finals in Zurich, announces he is to hang up his spikes this summer
Andy Turner has announced his retirement, the 2010 European and Commonwealth 110m hurdles gold medallist set to hang up his spikes at the end of this season.
The 33-year-old had confirmed that the European Championships would be his last major competition before he took to the track in Zurich to secure himself a spot in Thursday's semi finals.
"I've decided that now is a good time for me to hang up my spikes, call it a day," he said in an interview with the BBC. "This will be my last year competing, I will see out this season."
The 2011 world bronze medallist has had a tough time both on and off the track over the past 12 months. He missed the majority of 2013 through injury which required surgery and then was the victim of a break in at his family home last November while he was attending his mother's funeral.
"I never thought I'd be ready to say I'm ready to retire, but I can honestly say I am," he explained. "I've had a few dark places over the last year with my surgery and my mum passing away. I thought I was never going to run again at those times. For a while I didn't want to do anything and then I decided that she wouldn't want me to finish now, I had to carry on going."
Turner had admitted that his retirement might not be too far away just a couple of weeks ago, when what he described as a  "schoolboy error" in the heats cost him the chance to progress at the Glasgow Commonwealth Games.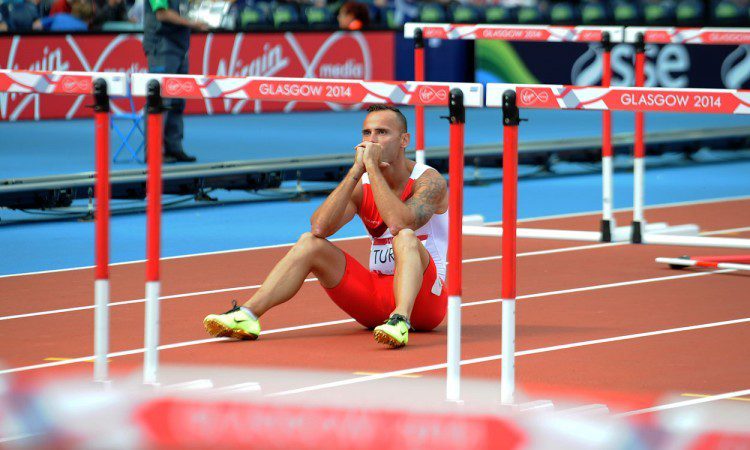 The three-time Olympian, who sits fourth on the UK all-time list with his best of 13.22 from 2011, was determined that injury would not dictate when his career came to an end.
"I don't think I could have lived with myself if injury determined the end of my career," he said. On his hopes for the Europeans, he added: "I want this, I want to do well."