England's Zak Mahamed and Grace Brock claim under-20 titles in Dundonald, while Sam Stabler and Emily Hosker Thornhill take top Cross Challenge points
Bahrain's Birhanu Balew and Meskerem Mamo of Ethiopia lifted the top prizes at the IAAF Northern Ireland International Cross Country in Belfast, Malcolm McCausland reports.
The meeting also incorporated the Home Countries and Celtic Internationals as well as including the British Athletics Cross Challenge.
Balew caused an upset in the men's race, taking a four-second victory over Kenyan Richard Yator in 29:42 with Ethiopia's Chala Beyo a close up third another two seconds back.
Pre-race favourite Paul Tanui of Kenya was in contention for most of the race but the Olympic 10,000m silver medallist faded to fourth as Balew produced a storming final last 200m.
Sam Stabler was the first British athlete to finish after holding down fifth for almost all of the 10km distance.
That earned the Leicester man first place in the Cross Challenge race, while one place back in sixth, Welshman Charlie Hulson was crowned Home Countries champion.
An English quartet of Alex Teuten, Jack Gray, Phil Norman and Adam Hickey were next to finish.
International Masters' champion Mark McKinstry had an exceptional run to lead home the Northern Irish challenge in 13th spot despite a fall at the end of the second lap.
Three women broke away early in the women's 8km race and it all came down to the final sprint as Mamo edged out compatriot Hawi Feysa with both athletes sharing the same 26:10 timing.
Kenya's Pauline Kamulu claimed the final podium place another three seconds back.
Emily Hosker Thornhill was first British finisher, taking fifth. That was one place ahead of Ireland's Fionnuala McCormack who was making her first competitive appearance since the arrival of daughter Isla at the beginning of October 2018.
Kate Avery was seventh, Mhairi Maclennan eighth, Claire Duck ninth and Gemma Steel 10th.
England's Zak Mahamed followed up his victory in Spain the previous Sunday by running away with the under-20 race and was not flattered in the least by his winning margin of at least 100 metres.
Grace Brock made it an English double in the age group with a smooth win in the corresponding women's race.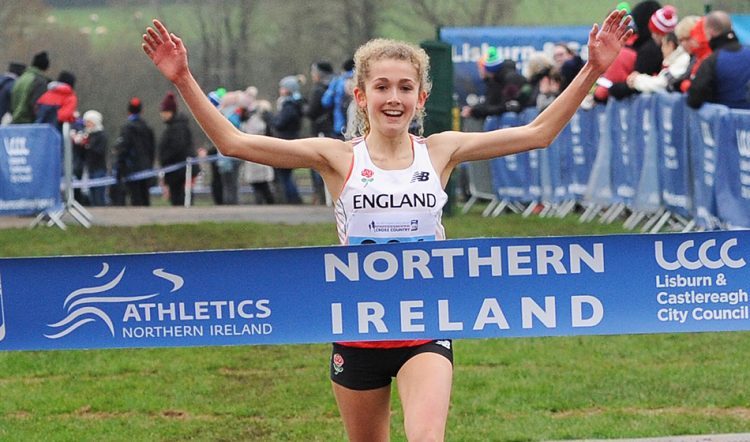 Matt MacKay and Anna Hedley were the first under-17 athletes home.
Ireland's Scott Fagan lifted the boys' Celtic under-17 title while Scotland's Cera Gemmell was the top Celtic under-17 girl after finishing an excellent fourth overall behind Brock.
» See the January 31 edition of AW magazine for further coverage
» For more on the latest athletics news, athletics events coverage and athletics updates, check out the AW homepage and our social media channels on Twitter, Facebook and Instagram