Governing body celebrates Black History Month with a unique black and white photographic exhibition
A unique black and white photographic exhibition has been hosted by UK Athletics in recognition of the contribution of past and present black and Asian athletics coaches in the UK from grassroots to elite level.
The exhibition – entitled 'COACH' – served as the key Black History Month milestone for the organisation and has a long-term goal of continuing to inspire the next generation to get into athletics for years to come.
Led by former athlete and now UKA vice president and Equality, Diversity & Engagement Lead Donna Fraser, the event – held in collaboration with commercial partner Grant Thornton – took place on the evening of Wednesday October 25 in London to "shine a light on those who were athletes themselves and are passionate about sharing their experiences and expertise with emerging athletics stars in the UK".
On the exhibition, Fraser – who has also been nominated for the 'inspirational role model' award at the European Diversity Awards on November 16 – said: "As an organisation there are several key messages we want to deliver, with the crux of the exhibition being to promote positive BAME (black, Asian and minority ethnic) role models, especially females, while inspiring BAME communities to get involved in athletics, whether that be through participation, coaching, officiating or volunteering.
"Athletics is the most diverse and inclusive sport globally, and UK Athletics respects the time and effort all coaches give to the sport to produce quality athletes at all levels."
Photographer Ernest Simons added: "I love sport and love taking shots of athletes at all levels even more. A photograph can tell a story of emotions, whether that be pain, happiness, disappointment; the list is endless.
"Working with UK Athletics for Black History Month has given me the opportunity to tell the story of that unique coach-athlete relationship through photography, which many people do not get the chance to see, and so I wanted to ensure this exhibition tells many stories for everyone from any background to engage with and be inspired."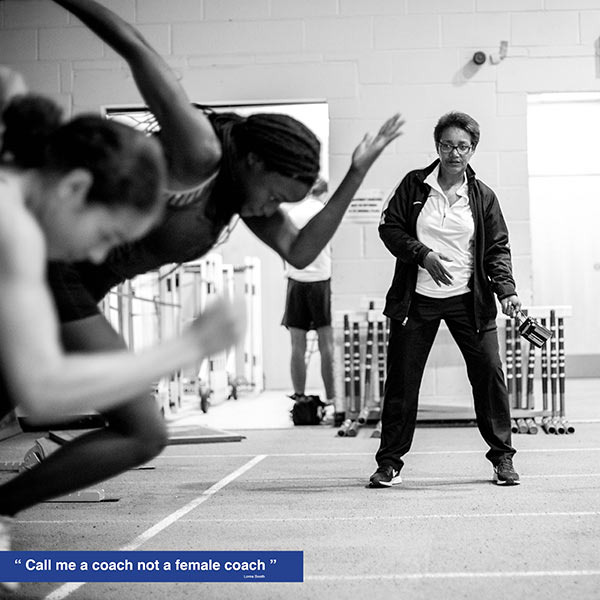 Following the main exhibition event, selected images will be displayed over the coming months, giving the general public the opportunity to view them and be inspired:
Croydon Clocktower Café (Croydon Central Library) – November 2-11, 2017
Hackney Central Library – December 10-22, 2017*
Dalston CLR James Library – January 8 to March 23, 2018*
*small collection with other Ernest Simons photography
Mark Lancaster was among the featured coaches and said: "To be recognised and appreciated by your peers for the work you do is all we ever want as humans. I am humbled and at the same time been given a renewed sense of purpose to continue to help my charges achieve their goals."