Tag:
Rose Harvey
The 30-year-old only began running seriously during lockdown but two years later is top British woman at the London Marathon
Read More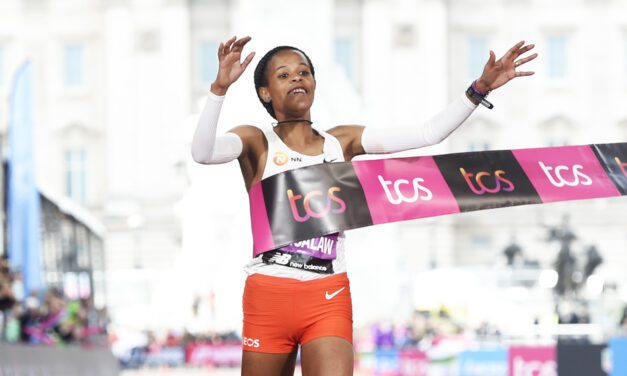 Ethiopian distance running sensation takes women's title on Sunday in 2:17:26 as Rose Harvey emerges as No.1 Brit
Read More

Search
LATEST ISSUE AW MAGAZINE
Subscribe
to the AW Newsletter
Twitter Feed
Eliud Kipchoge's rivals have been unable to break him in recent races but how will he fare against the infamous Heartbreak Hill in the Boston Marathon? https://athleticsweekly.com/athletics-news/eliud-kipchoge-to-make-boston-marathon-debut-1039963223/
🇰🇪 Kenya survives ban from international competition despite alarming number of doping cases in 2022.

🌍 More on this and other news from the World Athletics council meeting in Rome. https://athleticsweekly.com/athletics-news/no-ban-for-kenya-says-coe-1039963213/
Load More...
FEATURED EVENTS
February 18, 2023 @ 8:00 am
-
February 19, 2023 @ 5:00 pm