Tag:
Photography credit: Giancarlo Colombo for IAAF
A number of competition decisions were made at the 215th Council meeting in Monaco
Read More
Emil Voigt, Paavo Nurmi, Fanny Blankers-Koen and Jesse Owens among inaugural recipients of the award
Read More

Search
Twitter Feed
"I can't believe the time. I had been thinking about the perfect race and this was close."

The story of how Karsten Warholm won gold and re-wrote the history books in one of the greatest races in athletics history.

#Athletics #Olympics

https://athleticsweekly.com/event-reports/karsten-warholm-wins-400m-hurdles-gold-in-45-94-1039947951/
The glittering career of @DaLJBeast 😍

3⃣ Olympic medals (1 Gold)
4⃣ world outdoor medals (All Gold)
4⃣ world indoor medals (3 Gold)
1⃣1⃣ major championship medals (8 Gold)

#Athletics #Olympics
Load More...
FEATURED EVENTS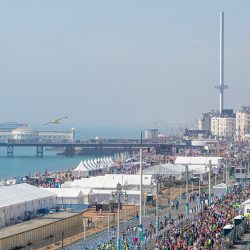 September 10
-
September 12