Tag:
Della Pascoe photo by Mark Shearman
Alan Pascoe is a trailblazer, having driven advances in the athletics and business worlds. Jessica Whittington sat down with him and his wife, fellow former athlete Della, to hear their thoughts on the sport's past, present and future
Read More

Search
Twitter Feed
Decathlon at the half way point:

Damian Warner 🇨🇦- 4722
Ashley Moloney 🇦🇺- 4641
Pierce Lepage 🇨🇦- 4529
Steven Bastien 🇺🇸- 4369
Kevin Mayer 🇫🇷- 4340
Garret Scantling 🇺🇸- 4338
Zachery Ziemek 🇺🇸- 4322
Jorge Ureña 🇪🇸- 4310
Lindon Victor 🇬🇩- 4293

#Athletics #Olympics
At last, Andre De Grasse steps on to the top of a global championships podium. 🇨🇦 #Olympics2021 https://athleticsweekly.com/event-reports/gold-at-last-for-de-grasse-1039948144/
Load More...
FEATURED EVENTS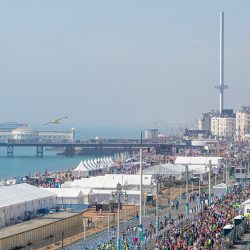 September 10
-
September 12