Tag:
Courtney Frerichs
Outsider wins Olympic 3000m 'chase after a brave front run by American Courtney Frerichs, while British record falls in same race on Wednesday night in Tokyo
Read More
Bird becomes first Brit to make women's 3000m steeplechase Olympic final on a Sunday morning in Tokyo full of heats and qualifying rounds
Read More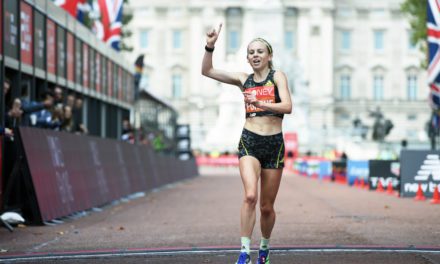 Search
Twitter Feed
"There has been a culture of closing ranks, protecting abusers and a serious lack of will to look underneath the carpet and take a zero tolerance approach."

@CharlieCW on abuse in athletics. https://athleticsweekly.com/blog/charlie-webster-calls-for-action-on-abuse-in-athletics-1039950536/
Cross country running in the spotlight again today as the Cross Challenge series gets underway in Cardiff. Preview 👇 https://athleticsweekly.com/event-news/jake-smith-and-charlotte-arter-lead-cardiff-cross-challenge-line-ups-1039950517/
Load More...
FEATURED EVENTS