Tag:
Bicton College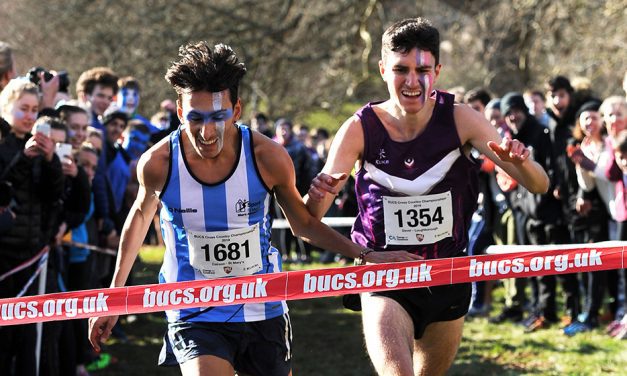 Men's race goes down to the wire while Anna Emilie Møller wins women's gold as St Mary's sweep the individual titles at Bicton College in Devon
Read More
Bad weather in the West Country will not stop the annual British Universities and Colleges Cross Country Champs going ahead on Saturday at Bicton College
Read More

Search
Twitter Feed
Steve Smythe discusses a potential risk of wearing thicker-soled super shoes in episode 4 of Inside The Clubhouse.

Read more here 👉 https://athleticsw.com/ITC-shoes

And AW subscribers can listen to the full episode here 👉 https://athleticsw.com/ITC-ep4
Could super shoes cost athletes an Olympic medal?

Some believe new thicker-soled shoes may have contributed to World Half falls. Is there danger of the same risk in Tokyo?

Have a read and a listen and then join the discussion.

#InsideTheClubhouse https://athleticsw.com/ITC-shoes
Load More...
FEATURED EVENTS