Shoe guru Paul Freary takes a look at some of the latest footwear designed for speed
The racing shoe segment of the market is becoming somewhat split. This is partially due to the rise of carbon-plated footwear but also the fact that many shoes are becoming much lighter.
Here we take a look at some of the leading contenders to toe the line in.
HOKA ONE ONE – Mach 3
£130, hokaoneone.eu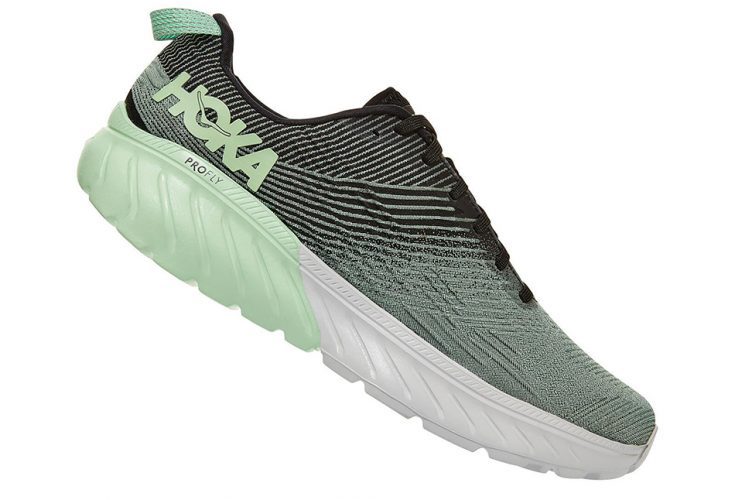 For Hoka fans the Mach offers all the familiar traits of the brand in a lightweight package.
There's maximal cushioning and a relatively low 5mm heel drop. It's a quite simply put together shoe with few component parts, a two-piece midsole/sole and one-piece knitted mesh upper. This keeps the weight down but doesn't detract from a good fit and racy feel to the ride.
NEW BALANCE – Fresh Foam Tempo London
£115, newbalance.co.uk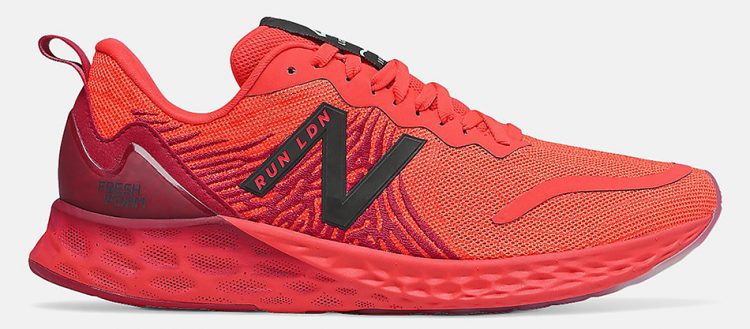 Updated with the brand's new FRESH FOAMx midsole, as its name suggests this shoe is perfect for tempo runs.
With a lively and responsive feel, the Fresh Foamx offers a noticeably different experience. Unlike many new-breed shoes, this remains relatively low profile so the extra zip the foam provides is a welcome touch.
The Hypoknit upper is an engineered mesh designed to provide areas of both stretch and support around the foot where required and offers a sock-like fit.
ASICS – Novablast
£120, asics.com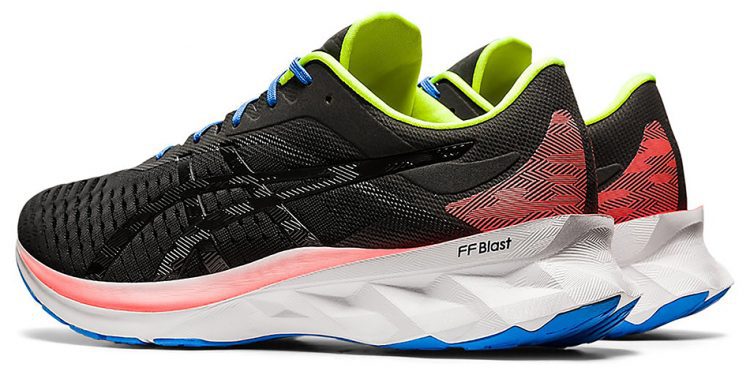 When a brand uses the phrase 'Trampoline effect' in their description of a shoe we usually approach it with just a little trepidation. Thankfully, the Novablast provides just what it promises and certainly provides a smile-inducing ride as it enthusiastically takes you down the road.
The shoe uses ASICS' new FLYTEFOAM Blast material (a new mixture of foam) and that's what gives it the unique feel. It's a deeply cushioned ride, too, so not a super lightweight model, but certainly not heavy and it feels light and neat on the foot.
This is perfect for tempo runs, interval sessions or racing perhaps for heavier runners. The soft and responsive nature also means it's strictly for those with a neutral gait as that springy feel and rather narrow footprint can make it feel a touch unstable.
The engineered mesh upper has a unique design which allows high breathability and provides a good, foot-hugging fit.
TOPO – Fli-Lyte 3
£110, topoathletic.co.uk
With a 3mm drop yet 23mm of cushioning, this lightweight racer doesn't sacrifice cushioning for the minimalist ethos.
The mesh upper is devoid of all overlays to keep the weight down yet, thanks to its precise knit construction, provides great support.
As expected, this model features the usual roomy toe box to allow the toes to splay naturally and give the shoe a flexible and responsive road racing feel.
VIVOBAREFOOT – Primus Lite II Recycled
£110, vivobarefoot.com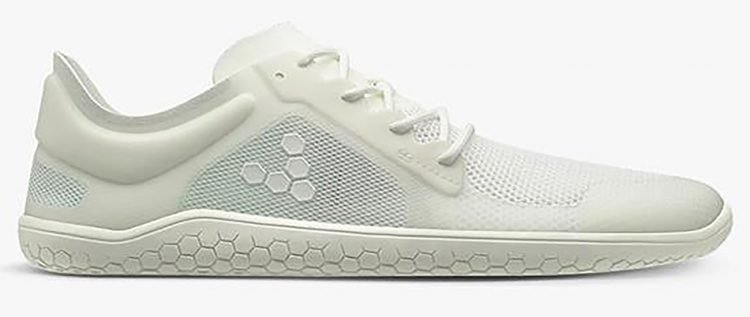 Providing little more than a protective sole between your foot and the ground this vegan shoe which is made from recycled materials is the ultimate expression of minimalism.
With a broad toe-box it accommodates wider feet but also allows the toes to spread to create a naturally more stable push-off.
ON – Cloudboom
£170, on-running.com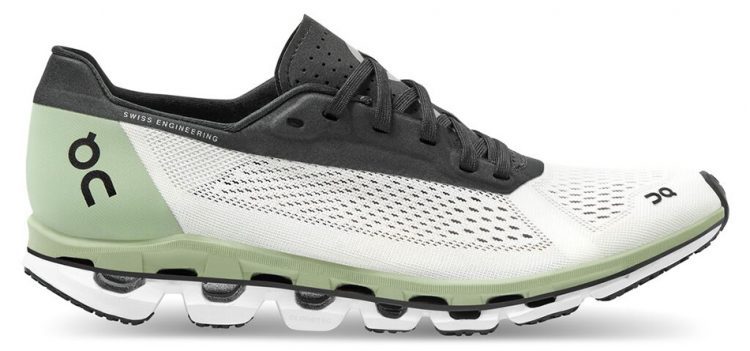 The new On Cloudboom is the brand's second out and racer, sitting alongside the Cloudflash.
The Cloudboom takes the role as a longer-distance racer and while it offers more cushioning thanks to the deeper Helion cushioning, we feel it is still better suited to maybe 5km and 10km.
The full-length Pebax plate adds to the responsive feel and works well with the Helion cloud elements. It also means the brand keeps in the all-important 'plated racing shoe' race.
The upper is a great fit, as we have come to expect from On. Light breathable mesh wraps the foot well and the minimalist design lets you know it's built for speed.
Overall it's a good contender at shorter road distances and perfect for the efficient, mid-to-forefoot striker. With a deeper layer of cushioning this shoe could very well become a serious marathon contender too, so perhaps we have that to look forward to?
Click here for five of the latest carbon-plated shoes.
Further shoe reviews can be found here.
» For more on the latest athletics news, athletics events coverage and athletics updates, check out the AW homepage and our social media channels on Twitter, Facebook and Instagram