During this long season, the world relay champion is determined to pace himself and run well when it matters
While consistency is key for Nethaneel Mitchell-Blake, the European 200m silver medallist says he now understands that it is about running fast when it matters most and that is his aim in this world championships year.
The reigning world 4x100m champion describes his season as having got off to a slow start but is confident the work he has been putting in will lead to quick times.
"One thing I've realised about being a professional is it's about running fast when it matters," says the 25-year-old, who ran his 200m PB of 19.95, which ranks him second on the UK all-time list, in May 2016.
"Last year I didn't have the greatest year but I ran fast when it mattered. The ultimate goal is to be consistent. I feel that's where you get longevity in the sport.
"I'm still finding the balance, I'm still training hard. It's a funny sport, sometimes you're on top, sometimes you're not."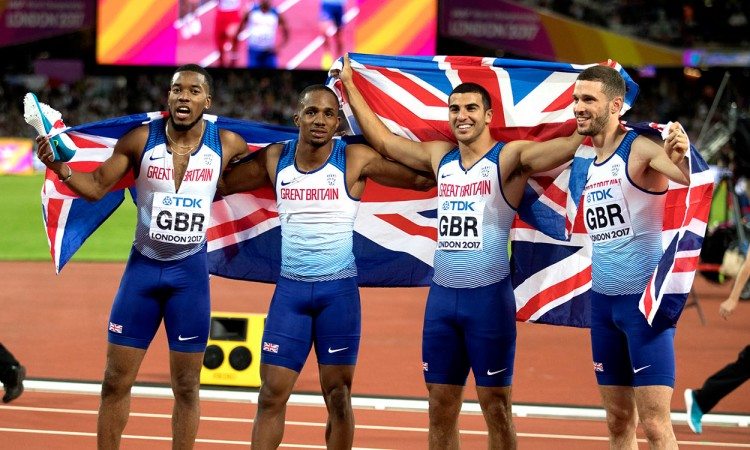 Since his 19.95 200m clocking when sprinting for Louisiana State University in Alabama three years ago, Mitchell-Blake has also gone sub-10 seconds for the 100m with 9.99 in 2017 and came close to breaking 20 seconds for the half-lap event in 2017 and 2018 with a season's best of 20.04 both years.
His best so far in 2019 is 20.50, while he finished fifth at the Shanghai Diamond League, but he now feels his body is in the best shape it has been all year as he works toward the Müller Anniversary Games at the London Stadium, where he will run both the 4x100m and 200m on July 21-22, 10 weeks before the IAAF World Championships in Doha.
"I'm excited, I really am," says Mitchell-Blake, who anchored Great Britain to world sprint relay success in the same stadium two years ago. "I've had a consistent block of training and I feel that my body is in the best shape it has been all year.
"I'm excited to go out there and execute a race, see where I'm at, but also because it's in London. I was born in London, I was born in Newham, it's always a great opportunity to run in front of a home crowd.
"It should be a lot of fun, not to mention the memories I've gained – it will always hold a special place in my heart, running in London and the stadium."
» Müller Anniversary Games tickets are on sale at theticketfactory.com/british-athletics
» For more on the latest athletics news, athletics events coverage and athletics updates, check out the AW homepage and our social media channels on Twitter, Facebook and Instagram