Former UK 400m record-holder Derek Redmond shares his experiences in preparing mentally for championships
When you first make your national team, there are two ways to look at it: The first is to think, "Yes! I've made it!" and the second is to think, "This is just the start". I was definitely in the second camp.
Before your first major championship, you don't know what to expect so your mental preparations are obviously different to when you're more experienced. I think in your first major championship you are reactive to the situation you are in, whereas over time you learn to be proactive.
As I became more experienced and my place in the team was more assured, I was able to look at the season as a whole and could set goals and aspirations of what I wanted to achieve. The way I would mentally prepare was working back from the final, through the semi-final, the heats, right back to the day I was picked for the team, working out exactly how I would prepare and estimating the times I would need to run in each round so that I would peak at the right time.
A technique that I always used was visualisation. I would imagine myself running each race over and over again – in each lane, in all weather conditions, against a different field of runners – every possible scenario I could imagine. This mental focus makes you feel ready for anything when it comes down to running the actual race.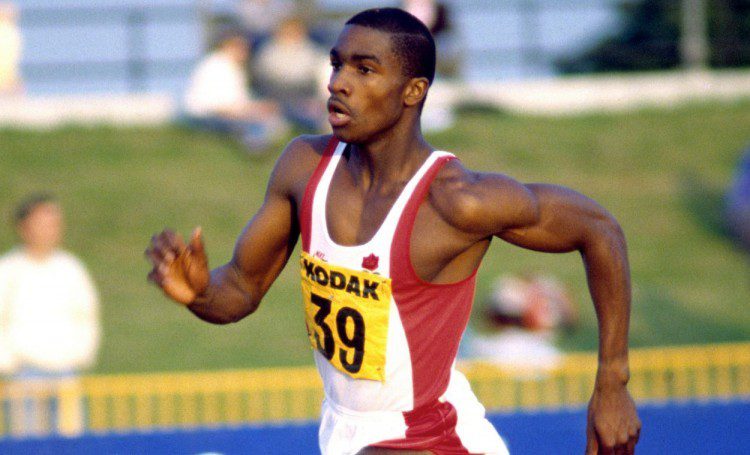 We athletes tend to be creatures of habit. I would always have exactly the same routine 24 hours before every race. I would fold my kit in a specific order, unscrew the spikes on my running shoes and then re-lace them. None of this really needed doing, but it was my way of keeping focus. The next day's race would always be the last thing I thought about when I went to sleep and the first thing I thought about the next morning. I know that other athletes need to clear their minds in order to sleep, but picturing the race worked for me.
Even though you can warm-up in about half an hour, my warm-up routine always lasted for an hour and 15 minutes. I preferred to go at a slower pace to help me get both physically and mentally prepared, before the race itself.
In the off-season, when the world rankings would come out in October, I would write the top 10 on blank postcards, showing my own position compared to the rest. I would then stick these postcards in obvious places around the house so I could always see them – on the back of my bedroom door, my bathroom mirror and the sun visor of my car. Wherever I went, I would see them and be reminded of the work I still needed to do to achieve my goals. They would serve as motivation on the nights when it was lashing it down with rain and I really didn't want to train!
Being in the Olympic Village or at any major championship, you are constantly reminded that you are on the world stage. In my downtime, I enjoyed listening to music or watching other athletes on TV. Gameboys were also very common and I found them to be a good way of taking my mind off everything.
When it came down to the relay events, the pressure seemed less intense as we could rely on each other. Many people would think that the pressure is greater, as you have a fear of not wanting to let your team-mates down, but I always found it easier as it feels like you are sharing the burden.
Taking the 1991 team as an example, myself, Roger Black, John Regis and Kriss Akabusi were all very close and had a laugh together as well as training hard. All our individual races were over and we could really focus on running the best race we could. We prepared for everything as a unit and, as well as training together, we would eat all our meals together and spend our downtime together as a team. We had a game plan and we stuck to it. There's no greater feeling that when all the preparation pays off and winning that gold medal was an unbelievable feeling.
In athletics, and sport of all kind, preparing yourself mentally is half the battle.
» Derek Redmond is a retired 400m runner who made the Olympic semi-finals in 1992, having been part of GB's winning 4x400m relay squad the previous year. He went on to play basketball for England and just missed out on an England Rugby Sevens cap. More recently, he has been involved in kickboxing and motorcycle racing, co-owning his own team. Drawing on all his experiences, he has had a successful career as a motivational and after-dinner speaker for more than 17 years, working with schools, businesses and brands, including Johnson & Johnson, Jaguar and IMB. For enquiries about Derek Redmond, Motivational and After Dinner Speaker, please contact Sandy Drummond at Champions Celebrity on 0845-331 3031 or [email protected]