Kick-start the new year with a free VO2 max test courtesy of Lifetime Rewards in association with VitalityHealth and VitalityLife
As we begin a new year, many of us use this time to set goals for the year ahead, with health and wellbeing often high on the agenda. Whether you are starting out, or already on your fitness journey, the new year is a great time to set goals for development and improvement.
Even the fittest of people would like to know more about their health, and Lifetime Rewards are pleased to be able to offer a helping hand.
Thanks to Athletics Weekly's partnership with Lifetime Rewards, in association with VitalityHealth and VitalityLife, our readers are being given the exclusive opportunity to undertake a free VO2 max test. This offer is available if you contact Lifetime Rewards for a free financial consultation by February 15, 2016. When you contact us, we will discuss the advantages of a VitalityLife or VitalityHealth plan, taking into account your individual circumstances. You will also be entered into a prize draw and if you are the lucky winner you will be able to undertake the test, free of charge, with a provider local to you.
In addition, should you decide to subsequently take out the plan, you will also be able to get 50% off a leading fitness device, equipped with a VO2 max estimator, to allow you to measure your VO2 max levels yourself during your training.
What is VO2 max?
VO2 max is a measure of the maximum volume of oxygen that an athlete can use. It is measured as "milliliters of oxygen used in one minute per kilogram of body weight". This measurement is generally considered the best indicator of an athlete's cardiovascular fitness and aerobic endurance.
VO2 max refers to the maximum level of oxygen consumption, beyond which increases in exercise intensity don't lead to further increases in oxygen consumption. Theoretically, the more oxygen you can use during high level exercise, the more energy you can produce. This is often the case with elite endurance athletes who typically have very high VO2 max values.
Some experts believe that VO2 max is a key physiological determinant of an athlete's running performance, and that it is an important objective of a training programme to improve it.
Who are Lifetime Rewards?
Lifetime Rewards are an exclusive distributor of Vitality insurance policies. Their trained team of Protection Advisors can help you to understand your financial circumstances and build a plan that's right for you. Choosing one of their life, serious illness or income protection insurance policies means that if you become ill or cannot work due to an illness or injury or die, you or your family will receive a payment to make things easier. Their comprehensive range of healthcare plans also means you can get access to the best possible medical care when you need it the most.
But they just don't offer protection when things go wrong. They offer a rewards programme that gives you the chance to earn benefits, discounts and cashback each year by looking after your health.
While being healthy is often reward enough, it's always nice to receive further benefits. Vitality cover means it is cheaper and easier to live healthier by rewarding members for getting active.
Want to find out more?
Click here to learn more about how you could be rewarded for being active.
You could also check out lifetimerewards.co.uk, call 0161 393 8469 or email [email protected] quoting the promo code 'AW'.
Vitality is health and life insurance that rewards you for being healthy
As well as market-leading health and life cover, giving you peace of mind, Vitality helps you understand your health, gives you access to discounts to make it easier to get active, and rewards you for making these healthy lifestyle choices: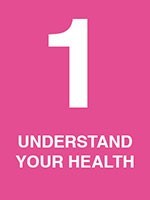 Vitality gives you access to a range of half-price health screens and Vitality Healthchecks. These checks are designed to help you understand your health, monitor your progress and motivate you to stay healthy.
Vitality members get 50% discount on flexible individual monthly gym membership fees at Virgin Active Health Clubs (a joining fee will apply). This offer does not apply to Chiswick Riverside Virgin Active club.
One trip to the gym is worth 10 Vitality points, enough to unlock a cinema ticket and a hot drink at Starbucks.
Vitality also allows you to track your activity for less, by giving you 50% discount on Fitbug, Garmin, or Polar devices (subject to one per policy, per lifetime)
We all need a little extra motivation sometimes. That's why Vitality rewards you for getting active with rewards like weekly cinema tickets at Cineworld and Vue cinemas, free coffee at Starbucks, and free music from iTunes.
In addition, because you might want to relax after all that activity, you could also get 75% off a health break at a Champneys country spa or 25% off treatments at a Champneys town spa.
WHAT ARE YOU WAITING FOR?
Contact us to find out more on 0161 3938469 or email us at [email protected].  Please quote promo code 'AW'.  You could also check out our website lifetimerewards.co.uk.