The author of 'Are You Tough Enough?', a book featuring some of the most extreme events from around the world, lists some of her top tough challenges
Having been involved in running for over 40 years, both as a county runner and UK Athletics coach, I've been amazed at just how much the running scene has changed since I first started in the 1970s.
One of the greatest changes has been the attitude towards running a marathon – or, indeed, several marathons. Anyone with a will – and a sensible training plan – can do it. It's almost as though running 26.2 miles has become 'commonplace'.
Which, perhaps, explains the latest phenomena – ultra marathons. For an increasing number of people, running 26.2 miles is no longer enough. They want a greater challenge. Sometimes, they add other sports to the mix to make it even tougher.
So, when my publisher, John Blake, invited me to write a book about the toughest, bloodiest, hardest sporting challenges in the world, I jumped at the chance. This, it seemed, was the future. And I wanted to know what was in it.
What was in it was a whole host of sporting events that take people to some of the most inhospitable places on earth and encourage them to run, or test themselves by other sporting means, over ludicrous distances in the most extreme conditions. From the coldest to the hottest, the wettest to the driest, the highest to the lowest – in fact, anywhere on the planet that few would dare to venture, never mind perform acute physical exercise that could push them to the very limit of their human capability and, occasionally, beyond.
Of course, it wasn't just running that featured; the same promise of hell applied to swimming, cycling, triathlon, mud racing and adventure sports events, although it is ultra running that offers the most events by far.
Which makes me rather relieved that, apart from the odd jog, I have retired from running and now sit in my cosy office writing about the adventures of others who inhabit a sporting world more dangerous, more exciting, more thrilling, than mine could ever have been.
» Our competition for your chance to win a copy of Are You Tough Enough? has now closed but it is available to buy in paperback priced £9.99.
Helen Summer's top tough events
Yukon Arctic Ultra
Location: Whitehorse, Canada
Distance: Marathon/100 miles/300 miles
Entry fee: (later bookings = higher fees) Marathon 100-1250 euros, 100 miles 850-1150 euros, 300 miles 155-1850 euros
When? February
Top tip: Sleep with your water and shoes in your sleeping bag to prevent them freezing solid. (Mark Cockbain, Cockbain Events)
Badwater 135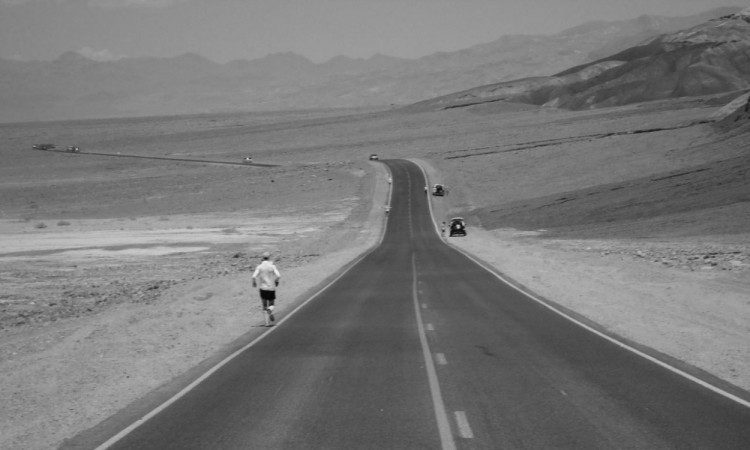 (qualifying standard required – see website for details)
Location: Death Valley, California, USA
Distance: 135 miles
Entry fee: US$1395/1288 euros (dependant on exchange rate)
When? July
Top tip: Get to know your crew personally and plan your race strategy with them. They will be the key to your success. (Mark Cockbain, Cockbain Events)
Atacama Crossing
Location: Chile
Distance: 155 miles
Entry fee: US$3700/3413 euros (dependant on exchange rate)
When? October
Top tip: Strong footwear is required, as crusty salt flats can cut your shoes like glass. (Mark Cockbain, Cockbain Events)
The High
Location: Himalayas, India
Distance: 111km/222km/333km
Entry fee: (dependant on exchange rate) 111km 35000IR/476 euros, 222km 1,15,000IR/1564 euros, 333km 1,90,000IR/2584 euros
When? August
Top tip: Slow and steady is the key. Control your breathing and keep well hydrated to prevent your blood from thickening and altitude sickness. (Mark Cockbain, Cockbain Events)
Laugavegur Ultra Marathon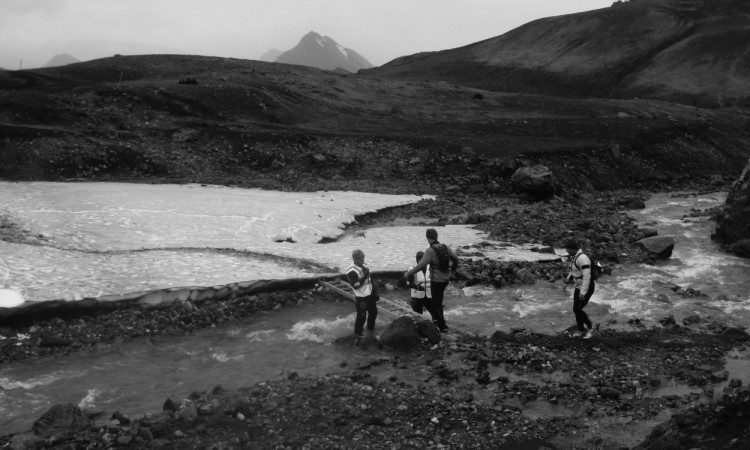 Location: Iceland
Distance: 55km
Entry fee: 338 euros
When? July
Top tip: Make sure you're fit enough to comfortably run the distance over a hilly route. You don't want fatigue and concern about making checkpoints to prevent you soaking up the splendour of the scenery. Take a camera and bother to stop en route to take photographs. You will wonder at them forever afterwards. (Chris Heaton)
» Are You Tough Enough? by Helen Summer is out now, published by John Blake Publishing in paperback and priced £9.99