British champions will lead the 32-strong host nation team at the IAAF World Indoor Championships in Birmingham
Andrew Pozzi and Shelayna Oskan-Clarke have been voted co-captains by their GB team-mates for the IAAF World Indoor Championships in Birmingham from March 1-4.
The British champions, who won the 60m hurdles and 800m respectively at the SPAR British Indoor Championships to secure their places on the team, received the same number of votes after all 32 team-members were given the chance to nominate who they would like to be captain.
"It is a great privilege to be voted as captain and it is nice that other people on the team feel that you can offer them something more than just your performance," said Pozzi. "I have been going to that exact stadium in Birmingham since I was 12, maybe younger, so my ties are really long-standing and I was really pleased to get the call.
"I have been on teams with some great captains and they have the qualities you respect. It is great to know that the team think of you in that way and that spurs you on more to make a particular effort and to try and justify that faith."
Both athletes enjoyed a successful European Indoor Championships in Belgrade last year, with Pozzi gaining gold and Oskan-Clarke securing silver. The pair will open their campaigns in Birmingham on day three of the championships, Saturday March 3.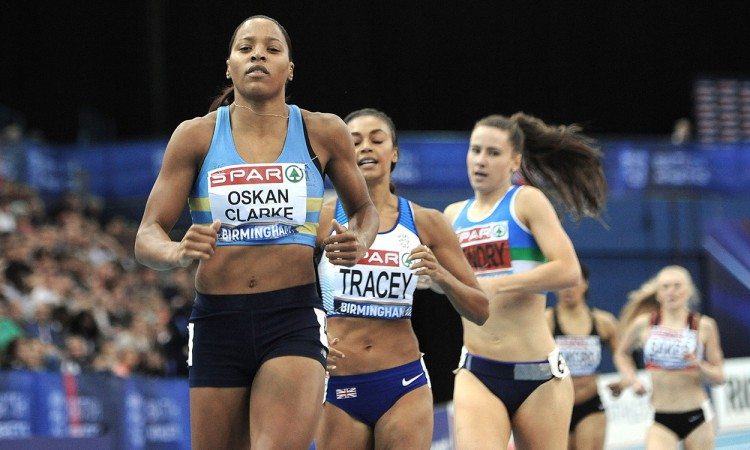 "I am really looking forward to competing at the World Indoor Championships in Birmingham," said Oskan-Clarke. "I was not expecting to be captain of the team and am overwhelmed and thrilled to be voted in by my peers and will do my utmost to support them and lead by example.
"It is great to have another home championships following on from the World Championships in London last year. This is my first World Indoor Championships, which I am looking forward to after my silver medal at Europeans last year."
Neil Black, performance director at British Athletics, said: "I am delighted for both Shelayna and Andrew that they have been voted as co-captains for the World Indoor Championships.
"It is a great testament to the hard work, effort and manner in which they carry themselves on and off the track and within the team that their peers have chosen them for such an honour.
"Both are fantastic role models and have had great success competing indoors, they know what it takes to win and we know they will strive to achieve the very best in Birmingham this week."
The full GB team for the championships can be found here.