Overseas (Walks), June 5, 2021
La Coruna Spain, June 5
The top 10 athletes in the men's 20km walk bettered the Olympic standard of 1:21:00 including Britain's Callum Wilkinson in a race won by Diego Garcia in 1:19:37. Sweden's Perseus Karlstrom was second in 1:19:44.
Wilkinson, who was sixth, achieved 1:20:32 to go second all-time among British athletes. British record-holder Tom Bosworth did a season's best of 1:21:37.
Cameron Corbishley was 51st in 1:26:37
Five women bettered the Olympic qualifying time of 1:31:00 in a race won by Colombian Sandra Arenas with 1:28:24.
Heather Lewis was the top Briton in 20th in 1:35:48.
I'm going to the Olympic Games!
Thank you to everyone who's had a part in my journey, you've all helped make my childhood dream come true.@RM_Heffernan @BritAthletics @MaurtenOfficial pic.twitter.com/qRjY5ftmP4

— Callum Wilkinson (@CWilko97) June 5, 2021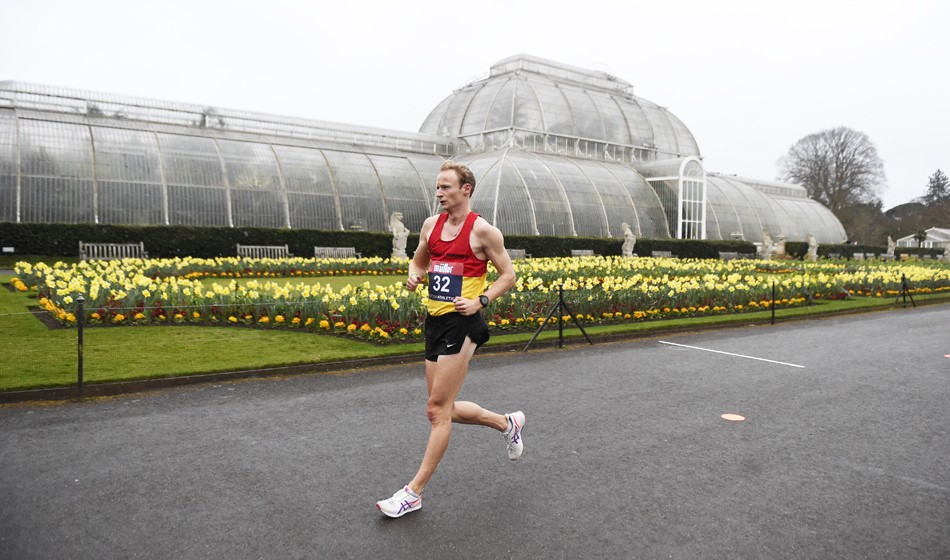 Callum Wilkinson (Mark Shearman)
Men: 20kmW:
1 Diego García Carrera 1:19:37
2 Perseus Karlström SWE 1:19:44
3 Álvaro Martín 1:19:59
4 Brian Pintado ECU 1:20:15
5 Andrés Olivas MEX 1:20:24
6 Callum Wilkinson GBR 1:20:32
7 Jesús Vega MEX 1:20:32
8 José Oswaldo Calel GUA 1:20:35
9 David Hurtado ECU 1:20:37
10 Jordy Jiménez ECU 1:20:47
11 Christopher Linke GER 1:20:51
12 Leo Köpp GER 1:21:16
13 Ricardo Ortiz MEX 1:21:17
14 Tom Bosworth GBR 1:21:37
15 João Vieira POR 1:21:40
16 Iván López 1:21:41
17 Julio César Salazar MEX 1:21:51
18 José Ortíz GUA 1:21:53
19 Hagen Pohle GER 1:21:58
20 Stefano Chiesa ITA 1:22:21
47 Alex Wright IRL 1:25:45
51 Cameron Corbishley GBR 1:26:37
Women: 20kmW:
1 Sandra Arenas COL 1:28:24
2 Alegna Gonzalez MEX 1:28:40
3 Erica de Sena BRA 1:28:44
4 Glenda Estefanía Morejón ECU 1:29:50
5 Noelia Vargas CRC 1:30:44
6 Mariavittoria Becchetti ITA 1:32:03
7 Kimberley García PER 1:32:13
8 Nicole Colombi ITA 1:32:26
9 Magaly Bonilla ECU 1:32:34,
10 Ilse Guerrero MEX 1:33:07
11 Mar Juárez 1:33:18
12 Clemence Beretta FRA 1:33:39
13 Evelin Inga PER 1:33:43
14 Alana Barber NZL 1:33:49
15 Eloise Terrec FRA 1:34:06
16 Mayra Carolina Herrera GUA 1:34:40
17 Sofia Ramos MEX 1:34:45,
18 Inês Henriques POR 1:34:50
19 Diana Miranda MEX 1:35:42
20 Heather Lewis GBR 1:35:48
32 Bethan Davies GBR 1:39:23