Duo strike victory in senior match while England dominate SIAB races in dual cross country meeting in Nottingham
The domestic cross-country season drew to a close as this combined event in Wollaton Park took place in mild and dry weather which was in stark contrast to the sub-zero and muddy conditions at the English Schools in Leeds seven days earlier.
The senior Home Countries International races were dominated by Elle Vernon and Adam Hickey as both enjoyed winning margins of more than 40 seconds on the undulating courses.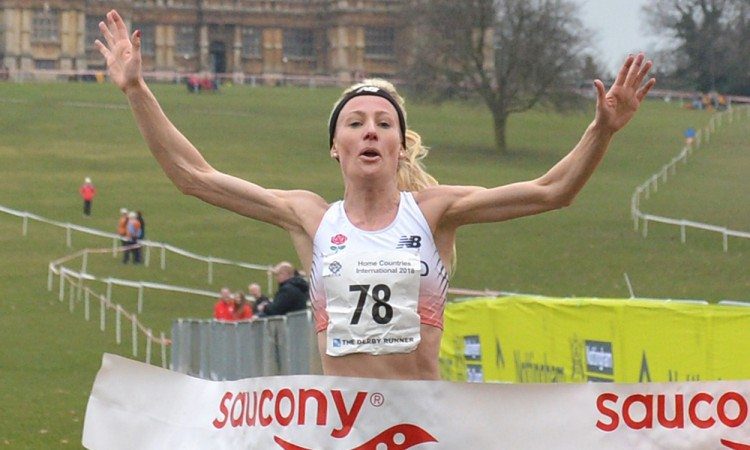 England dominated in the home country international team races as juniors Julia Paternain and John Millar also provided the red and white vests with solid winning margins in the under-20 races.
It was a similar story in the SIAB Schools International where English teenagers won the four individual and four team gold medals.
One week after capturing English Schools titles, Ella McNiven (pictured below) and Bea Wood took the inter and junior girls' titles respectively.
Joe Ponter improved from sixth in the English Schools to strike gold in the junior boys' race at Wollaton Park.
It was a similar story in the inter boys' race as David Stone improved from bronze in Leeds to take gold in Nottingham.
After winning the English National title at Parliament Hill last month, Stone struggled with a chest, ear and throat infection – which exacerbated his asthma – but he was back to top form on Saturday as he led England to a clean sweep of the top eight positions in his age-group race.
Home Countries International results can be found here, while SIAB Schools International results are here.
» For more, see the March 29 issue of AW