A round-up of autumn road relays action at Sutton Park
Aldershot, Farnham & District's women retained their ERRA National Autumn Road Relays title and have now won the event 10 times in the past 11 years, while Swansea Harriers won the men's event at Sutton Park.
The debate concerning Celtic clubs taking medals in an English championship remained active, with the English Road Running Association (ERRA) trying hard to find a solution. Swansea Harriers benefitted from an agreement between UK Athletics and the ERRA that if a team from Wales or Scotland won the event then that team would be awarded British Championships gold, while the first, second and third English teams would receive the normal podium medals.
The battle between Northern winners Lincoln and Southern second placers Tonbridge was only resolved on the final stage when Chris Olley secured the title for the Kent outfit.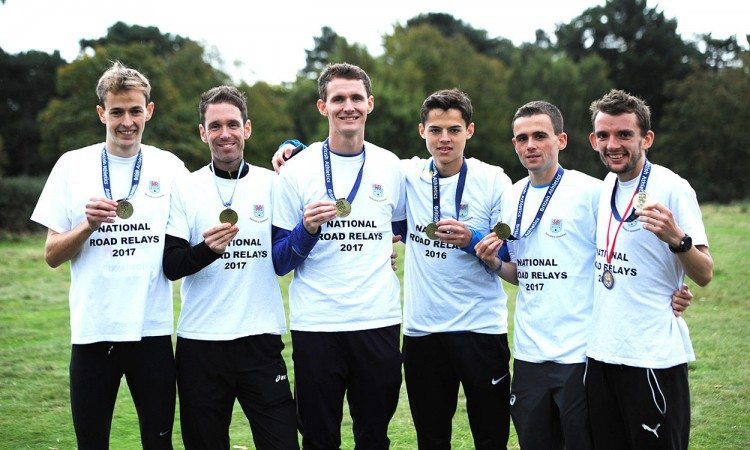 While Aldershot's women took both British and English titles from Leeds and fourth overall Birchfield, third placed Swansea were left ruing the decision by UKA to only sanction one British Championships medal, despite the ERRA agreeing to fund the UK awards.
Fastest laps among the seniors went to Jess Judd, who moved Chelmsford from 32nd to 13th on the final leg with a 13:55 clocking for the 3861m lap, and Dewi Griffiths, who front ran the quickest men's 5847m lap in 16:40. That was more than half a minute quicker than the next best, Phil Sesemann, who 'won' the opening leg for Blackheath & Bromley.
Earlier, organisational and traffic problems almost blighted the young athletes races and the under-13 events were almost delayed, while a duplicate numbering system caused some confusion for results of the under-15 and under-17 events, with no fastest lap awards being made.
Nevertheless, it was pretty clear that Ella McNiven was fastest in the under-17 women's event as she dragged Liverpool from fourth to first on the final leg with the quickest effort of 13:00.
Other titles went to Vale Royal, Blackheath and Hillingdon, while Aldershot's boys ensured that they were the only club to annex two titles by massive wins in both under-13 and under-17 events. Their Ethan Scott was easily quickest under-13.
» See the October 12 edition of AW for full coverage