Jo Pavey and Jenny Meadows are also among those who will share words of wisdom at Birmingham's NEC on January 20-21
A speaker programme including Olympic medallists Kelly Holmes and Wendy Sly has been confirmed for The National Running Show at Birmingham's NEC on January 20-21.
Holmes – who claimed 800m and 1500m titles at the 2004 Olympics in Athens – will be officially opening the innovative new expo for runners and will also be heading up an impressive line-up of speakers that includes medal winners and globe-trotting adventurers. Each will be bringing their running expertise and sharing fascinating personal stories to thrill and inspire the many thousands of runners set to attend next weekend.
Holmes will be opening The National Running Show at 9am on Saturday January 20 and will go on to host her own talk entitled 'Running Around in Circles' in which she will cover how she started running, her methods for success and her Olympic journey.
Joining her on day one of the show will be world 800m medallist Jenny Meadows as she talks about her journey, injury prevention and how to keep going through the tough times, while world 10,000m medallist Jo Pavey will speak about balancing family and training, achievements and delayed achievements, and drugs in sport.
Meadows and Pavey will also then feature on an Olympic panel alongside 1984 3000m medallist and Athletics Weekly MD Wendy Sly (pictured below) to discuss race planning, race management and finishing strong.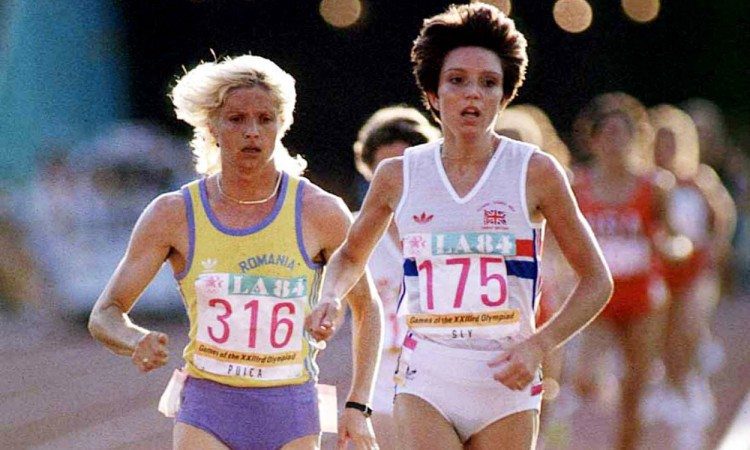 The Saturday afternoon line-up includes award-winning nutritionist, health writer and author Anita Bean, who will be talking about simple steps for daily nutrition and giving practical nutrition advice to help runners improve their performance. Bean will be followed by 'The Godfather of Marathon Running', Steve Edwards, one of the most successful multi marathon runners in the world today. To date, Edwards has run 809 marathon races in an average time of 3:18.
Susie Chan will give an introduction to ultra running and there is little she doesn't know about running ultras, having completed the legendary Marathon Des Sables three times, won the Adventure Category at the 2017 Coastal Challenge Costa Rica and completed the World Marathon Majors series.
Kicking off day two will be extreme endurance athlete Sean Conway, who took on a 4200-mile triathlon around the coast of Great Britain in 2016.
Full details about the speaker programme can be found on the What's On page of the race website. A stellar line-up of partners and sponsors complements the speaker programme, full details for which can be found on the Sponsors & Exhibitors section of the race website.
Over 21,000 runners have registered for tickets to The National Running Show. The show will see race organisers, sports retailers, sports brands, nutrition experts, official sporting bodies and communities gather under one roof like never before and is set to be a sell-out in its first year.
Mike Seaman, director of Racoon Events, commented: "We are thrilled with the speaker line-up for The National Running Show. There is really something and someone for everyone, from Olympic medallists to global adventurers and extreme endurance athletes, who will be sharing fascinating anecdotes and revealing their top tips for us all.
"We are expecting the sessions to be extremely popular and hope many visitors to the show will take the time to sit down and be inspired by this incredible line-up of running heroes. It promises to be a wonderful two-day celebration of running for all involved."
Tickets are on sale here and cost £10 per person for the weekend.
Further event details can be found at nationalrunningshow.com.