Sprint star claims international and British female honours, while Eliud Kipchoge and Mo Farah are also among the winners
Dina Asher-Smith is the star of the AW Readers' Choice Awards having been voted top in not only the female British athlete category but also the international female athlete section after a year which included her brilliant European gold medal-winning achievements in Berlin.
During the past couple of months, thousands of readers have shared their selections for the No.1 athletics performers of 2018 and our 112-page end-of-year review special issue includes the full results.
Here we highlight the top three in each of the 10 categories but for the full results breakdown with percentages, check out our latest magazine.
Thank you for voting!
INTERNATIONAL MALE ATHLETE
1 Eliud Kipchoge
2 Jakob Ingebrigtsen
3 Tom Walsh
Kenya's Kipchoge smashed the world marathon record in Berlin with 2:01:39, slicing a massive 78 seconds from the previous global mark, and also won the London Marathon.
INTERNATIONAL FEMALE ATHLETE
1 Dina Asher-Smith
2 Shaunae Miller-Uibo
3 Nafissatou Thiam
British record-holder Asher-Smith not only won European titles at 100m, 200m and 4x100m but she tops the world rankings in those events.
BRITISH MALE ATHLETE
1 Mo Farah
2 Zharnel Hughes
3 Matt Hudson-Smith
Farah won the Chicago Marathon in a European record of 2:05:11 and earlier in the year finished third in the London Marathon in a then UK record of 2:06:21. Also won all four of his other road races at 10km and half-marathon.
BRITISH FEMALE ATHLETE
1 Dina Asher-Smith
2 Laura Muir
3 Katarina Johnson-Thompson
As well as her European titles, Asher-Smith set world-leading UK records in the individual events of 10.85 and 21.89 and also claimed Commonwealth relay gold and 200m bronze and finished second in the Diamond League 100m.
BRITISH MALE PARA ATHLETE
1 David Weir
2 Zak Skinner
3 JohnBoy Smith
Weir won a record eighth London Marathon wheelchair racing title, in addition to victories in the Westminster Mile, Great Manchester 10km, London 10,000 and also the Great North Run.
BRITISH FEMALE PARA ATHLETE
1 Hannah Cockroft
2 Kare Adenegan
3 Sophie Hahn
Cockroft won the European T34 800m title and also claimed silver in the 100m behind Kare Adenegan.
BRITISH MALE UNDER-20 ATHLETE
1 Max Burgin
2 Charlie Dobson
3 Thomas Keen
Burgin set a world age 15 best of 1:47.50 for 800m in Manchester just eight days before his 16th birthday and later took the European under-18 title in a UK age-group record of 1:47.36.
BRITISH FEMALE UNDER-20 ATHLETE
1 Niamh Emerson
2 Jessica Lewis
3 Keely Hodgkinson
Emerson won an exciting world under-20 heptathlon with a 200-point PB, needing a 2:09.74 800m to secure gold. Her 6253 score missed Katarina Johnson-Thompson's UK junior record by just 14 points. She also won Commonwealth senior bronze on the Gold Coast.
BRITISH MALE MASTERS ATHLETE
1 Mark Symes
2 Jonathan Tilt
3 Jason Carty
After a fourth in the World Masters M45 800m, Symes returned to win an exciting 1500m. He set lifetime bests in both events in the heats and also won a British Masters double.
BRITISH FEMALE MASTERS ATHLETE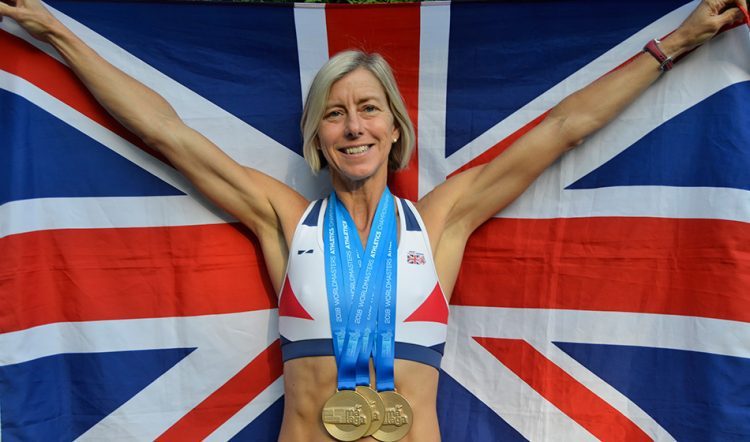 1 Virginia Mitchell
2 Jo Pavey
3 Susie McLoughlin
Mitchell won the 400m and 800m double at the World Masters Championships and European Masters Indoors.
» The 112-page end-of-year review special of AW is available in shops and the digital issue is here
» For more on the latest athletics news, athletics events coverage and athletics updates, check out the AW homepage and our social media channels on Twitter, Facebook and Instagram