Inaugural show in January set to be the go-to event for runners of all levels
The National Running Show is partnering with Athletics Weekly for its inaugural event at the NEC, Birmingham, on January 20-21, 2018.
Athletics Weekly is an ideal match for the UK's newest and most exciting event, which is set to be the show to attend for runners of all levels. Thousands of runners have already pre-registered for tickets in anticipation of the two-day exhibition in the new year.
Already secured as partners for The National Running Show are some of the UK's most trusted running brands, communities and event organisers, including UKRunChat, Run Mummy Run, Running Heroes, Race Solutions, Xtra Mile Events, Impact Marathon Series, Ramathon Derby Half Marathon, aat-events, White Star Running and The Running Awards.
The exhibition will feature race organisers, sports retailers, motivational speakers, nutrition experts and online communities, all of whom will gather under one roof to inform and inspire the UK's running community. The timing of the event makes The National Running Show the perfect place for runners to adopt training plans and plan their race calendar for the year ahead, whilst meeting their running heroes and enjoying a weekend dedicated to the sport they love.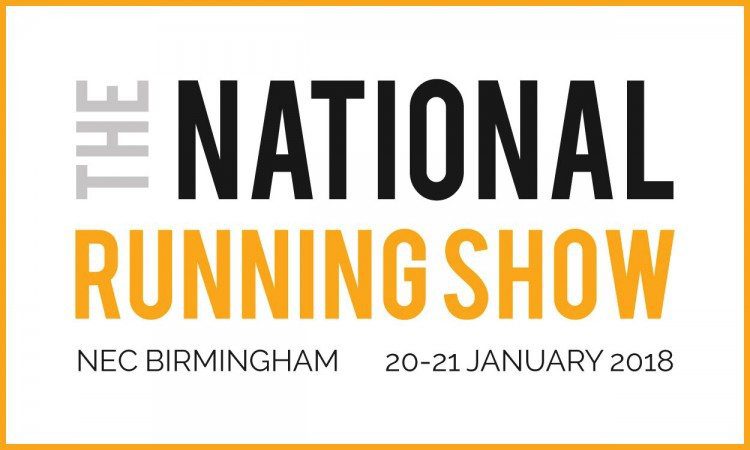 Mike Seaman, Director of Racoon Events, commented: "We are delighted to confirm that The National Running Show has partnered with Athletics Weekly for our debut event in 2018.
"Athletics Weekly is a key platform for runners and is perfectly placed to help us raise further awareness within the UK's elite and running club community.
"The show has something for every level of runner and we are very proud to be offering such a thrilling line-up of exhibitors, partners and speakers under one roof.
"We are looking forward to working with the team at Athletics Weekly and to delivering a first-class show in January."
Visit nationalrunningshow.com for further event details and tickets, while you can like the Facebook page and follow @nationalrunshow #runshow18 on Twitter and Instagram for updates.